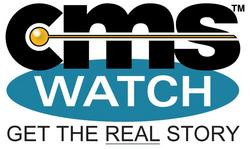 The challenge comes on an Intranet or other complex enterprise environment where you have heterogeneous document stores and critical security requirements
Silver Spring, MD, USA (PRWEB) December 11, 2007
CMS Watch, a vendor-independent analyst firm that evaluates content technologies, has found that the actual technology inside Google's popular Search Appliance product has not kept pace with the company's marketing spin.
This analysis stems from CMS Watch's 2008 "Enterprise Search Report," released earlier this month, which evaluates 18 major enterprise search offerings.
While Google's marketing of the latest Version 5 of its Search Appliance ("GSA") emphasizes enterprise security and connector enhancements, the product actually still trails most competitors in those areas. In fact, CMS Watch found:

GSA still relies on web-based access for document-level security
The product remains weak at collecting non-webpage content in general, and SharePoint-based information in particular; the vaunted new connector framework still requires remote repositories to expose content through external web applications
GSA lacks advanced tuning controls found in most other enterprise search products
"Customers report that once you reach the limits of the appliance, you're pretty much stuck," explained the report's lead analyst, Adriaan Bloem.
On the flip side, the GSA still excels at searching website content - a traditionally underserved and very important niche. CMS Watch found that the happiest GSA customers used the appliance for simpler web search.
"The challenge comes on an Intranet or other complex enterprise environment where you have heterogeneous document stores and critical security requirements," explained CMS Watch analyst, Theresa Regli. "It remains unclear to us whether Google the company truly understands the workaday needs of the enterprise," Regli concluded.
The 2008 Enterprise Search Report provides detailed comparisons of 18 vendors spanning 5 market segments categories, as well as evaluations of individual product suitability for 12 functional and industry scenarios. The Report is available for purchase online from CMS Watch.
About CMS Watch
CMS Watch(tm) evaluates content-oriented technologies, publishing head-to-head comparative reviews of leading solutions. Through highly detailed technical evaluations, CMS Watch helps sort out the complex landscape of potential solutions so that buyers can minimize the time and effort to identify technologies suited to their particular requirements. To retain its independence as a totally impartial analyst firm, CMS Watch works solely for solutions buyers and never for vendors.
###