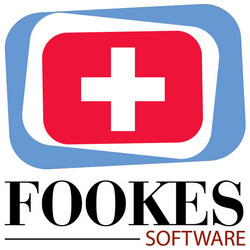 Charmey, Switzerland (PRWEB) December 12, 2007
Fookes Software has extended the business features of its award-winning NoteTab text editors for Windows 95/98/ME/NT4/2000/2003/XP/Vista. All versions of NoteTab now offer full support for multi-user and networked environments, and are compatible with Windows Vista. NoteTab also performs reliably when run from Windows' limited user accounts.
NoteTab is available in three versions: Light, Standard and Pro. NoteTab Light is a freeware version, and remains free even when used in a business context. The Standard and Pro versions add additional features including a thesaurus, multilingual spell checker, text-outline file editing, customizable keyboard shortcuts, and the creation of toolbar buttons to execute custom scripts and wizards. NoteTab Pro offers multi-level undo and redo commands, accelerated text processing, and highlighted URLs and HTML tags, making it an ideal tool for advanced users, web developers, and programmers. NoteTab has won the annual SIAF People's Choice award five times and the Shareware Industry Awards three times since 1998.
All versions of NoteTab allow multiple files to be opened simultaneously in the tabbed interface that also includes a fully configurable toolbar with over 90 commands. Search and replace functions allow processing of all open documents or specified disk folders, and text copied from other applications to the Windows Clipboard can be automatically pasted in a chosen NoteTab document. NoteTab also has its own scripting language that enables the creation of custom text-processing tools. A large number of ready-made scripts are already included, with many more available in an on-line repository from other NoteTab users. Examples of included scripts include measurement and currency conversion, calculation of mortgage rates and the future value of deposits, stripping HTML tags from files, and encrypted password storage.
NoteTab supports a variety of industry standards and operations, including PCRE regular expressions and XHTML, and seamlessly integrates with a number of popular third-party utilities.
Pricing and Availability:
NoteTab Light, and trial versions of NoteTab Standard and NoteTab Pro, can be freely downloaded from the NoteTab web site. The Standard and Pro versions can be purchased from the web site at $19.95(US) and $29.95(US), respectively. Business site licenses are also available. For more information, visit http://www.notetab.com
About Fookes Software:
Since 1995, Fookes Software has been developing and marketing award-winning Windows tools and productivity software. Clients include government and law enforcement agencies, Fortune 500 corporations (several in the top 10), top universities, and international organizations, as well as individuals and home users world-wide. Fookes Software is based in Charmey, Switzerland.
Press Kit:
Download a copy of our Digital Press Kit, which includes NoteTab screen shots, our company logo, and other useful resources.
###