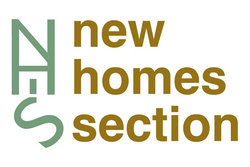 We want to provide our visitors with as much valuable information as possible and feel that a master planned communities section is one thing many of our visitors will appreciate
Phoenix, AZ (PRWEB) December 12, 2007
It's no secret that in today's hi-tech world more and more consumers are searching online for important information before making a purchase. They are increasingly searching online for the best incentives, warranties and product features because they can do so from the comfort of their own home without dealing with sales pitches or traveling from one location to the next. In most cases, consumers are able to purchase a product without leaving home. With over 80% of new home buyers searching for a new home online, Internet providers of new home information are constantly searching for new ways to supply their visitors with as much valuable information as possible.
New Homes Section, an Arizona real estate website, is no exception. Recently, NewHomesSection.com has added a resale home section, quick links to home builder move-in ready homes and, most recently, a section dedicated to providing home buyers with information about Arizona's many master planned communities. The Arizona Master Planned Community section is up and running and currently features 12 communities across the state.
This new section currently receives hundreds of visitors each week and features articles about master planned communities throughout many areas of Arizona including Tucson and Prescott. Each article describes the master planned community features, amenities, surrounding areas, homes and home builders. Many articles include information about the community's schools and nearby commercial centers. In addition, there are links to each Arizona home builder and the master planned community's website for more information.
"We want to provide our visitors with as much valuable information as possible and feel that a master planned communities section is one thing many of our visitors will appreciate", mentioned Rick Jacobsen of New Homes Section.
New Homes Section is an Arizona based company that features Arizona new homes, home builders, home builder incentives, resale homes and real estate resources. For more information about New Homes Section please visit http://www.newhomessection.com.
###