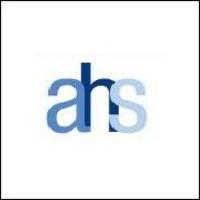 Our customers see both top line and bottom line improvements
Warren, NJ (PRWEB) December 13, 2007
Advantedge Healthcare Solutions, a medical billing and medical billing software company announces reasons for outsourcing medical billing, improving billing processes and increasing productivity.
While attending the recent Medical Group Management Association (MGMA) Annual Conference in Philadelphia, PA., Bill Gilbert, VP Marketing sat down with the key people at the visionary company and was able to bring to light the many advantages that AHS brings to specialty physicians.
Outsourcing of physician billing and back office functions--sometimes referred to as "revenue cycle management"--is a rapidly-growing trend, driven by the increased complexity in the healthcare industry. In order to deliver the best possible patient care, physicians work hard to keep up with the incredible advances on the clinical side of their business. But many are starting to realize that they need a partner with similar expertise for their back office financial and administrative functions. "The fact is that there is less waste and more efficiency when you let an outside expert take care of billing," states Stephen G. Sullivan, Sr., AHS Founder and Executive Vice President.
David H. Langsam, President and CEO continues, "With AHS, you get the most advanced tools, technology, infrastructure, access to information and access to quality people. That all spells out the most cost effective process for any healthcare practice, be it hospital-based or office-based."
Unlike other companies, AHS brings in-depth billing expertise and extensive software skills. The founder got his start in the computer industry at IBM. Though he has since spent over thirty years in medical billing, the relationships with IBM are deep and current, including the exclusive IBM VIP partnership announced earlier this year.
AHS also knows first hand the difference in how hospital based practices work vs. office-based practices. Hospital based physicians usually do not have the same relationship with patients as office based doctors. Frequently their staff is focused on billing, whereas staff in an office-based practice has many other duties. According to CEO Langsam, "When AHS replaces this billing staff, the hospital-based practice can focus exclusively on clinical issues and relationships with referring physicians. They get more billing expertise and lower administrative costs."
"Our customers see both top line and bottom line improvements," states Bill Gilbert, vice president of marketing. "Increased collections and decreased staff are what every physician is seeking."
Practices need to ask is, "What is the cost of training new and current staff? Is taking care of billing a distraction? Are we collecting the dollars we should be?" AHS believes they have the formula for success: highly skilled staff using the industry's best technology.
Manuel G. Da Silva, Chief Technology Officer goes on to talk about productivity. "What is different about our software is that the system is designed to help each user and the entire billing operation be productive. The system is very user-friendly, as well as very mature. Many steps are automated and the rest implement a streamlined workflow, so human error factors are reduced. And the workflow leads to productivity double and triple typical benchmarks."
CEO Langsam sums it all up by telling us that "People and organizations are always looking for results. AHS takes the risk and mystery out of the billing process. AHS has flourished by applying its experience to focus on results and productivity. That is what puts AHS ahead of the curve."
Bill Gilbert is vice president of marketing for Advantedge Healthcare Solutions (AHS), a provider of medical billing and revenue cycle services to specialty physicians. Steve Sullivan is founder and executive vice president; David Langsam is President and CEO.
They can be reached via e-mail at the AHS corporate website http://www.ahsrcm.com.
This press release has been distributed by SalemGlobal Internet Interactive Public Relations. Based in New York City, SalemGlobal (salemglobal.com) optimizes websites to increase traffic from search engines for the not-for-profit, travel, legal, healthcare, automotive and real estate industries, provides lead generation and improves conversion of site visitors to buyers. Other services include general website marketing, search engine optimization, ecommerce solutions, content management systems, website hosting, web design and maintenance. For further information, please contact Raphi Salem at 646-217-4733.
###