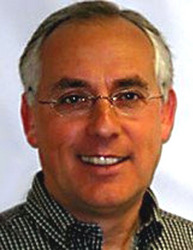 We know that his advice and counsel will further power our growth and success in this space.
Plano, Texas (PRWEB) December 12, 2007
Les Trachtman, a financial software industry executive with an outstanding record of success, has agreed to join the board of directors of Boardroom Software, Inc.
Trachtman, a veteran industry executive, was President and CEO of Transcentive, Inc. from 1998 until it was acquired by Computershare in 2004. Transcentive was one of the largest equity compensation software providers and under Trachtman's leadership more than tripled its revenue.
"Few people know the equity and compliance software marketplace like Les Trachtman and his addition to the Boardroom Software board is a major triumph for our company," said Andrew Levi, founder and CEO of Boardroom Software. "We know that his advice and counsel will further power our growth and success in this space."
Boardroom Software is already being recognized for its rapid growth and expansion. The company was recently named the second-fastest-growing technology company in North Texas, winning a "Titan Fast 50" award from the Metroplex Technology Business Council.
Boardroom Software makes the popular Equity Enterprise® equity and capital compliance software, in use at hundreds of publicly and privately held companies, and will soon launch its BoardVision™ collaboration portal for secure online management of board meetings and director communications. The company's mission is to deliver tools for better management of complex administrative business processes.
Trachtman considers himself a "serial entrepreneur," with 26 years of software industry experience. Before founding the Trachtman Group, LLC, he served as CEO for several companies including e-OneHundred Group and Active Endpoints. Earlier in his career, he led corporate development for Progress Software and Hyperion Software.
Trachtman is also a member of the board of directors for privately held The Metro Group, and is on the Quinnipiac University Business School Advisory Board. At Union College in Schenectady, New York, he chairs a microventure fund of the Eliphalet Nott Society and serves as the Entrepreneur in Residence. Trachtman has a degree in electrical engineering from Union College and both a JD and an MBA from Emory University.
About Boardroom Software, Inc.
Based in Dallas, Texas, Boardroom Software, Inc. delivers innovative technology solutions to executive, legal, and financial professionals to better manage their organizations' corporate governance, and streamline complex and time-consuming business processes. Their products are developed with the input of experts from legal, accounting, and other key fields. Visit Boardroom Software online at http://www.boardroomsoftware.com.
###