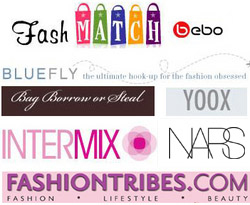 Outfit Factory represents the cutting edge of social networking, user generated content and fashion editorial.
New York, NY (PRWEB) December 13, 2007
Created by FashMatch.com exclusively for the recent launch of Bebo's new Open Application Platform, Outfit Factory is part dress-up game, and part fashion advisor. "This application takes advantage of the popularity of user-generated content by allowing Bebo users to play fashion designer and wardrobe stylist, put together chic outfits and then share them with other fashionistas, old friends and new style soul mates," explains Jonathan Gheller, the founder of FashMatch -- an online community that lets users mix and match items of clothing into fashion ensembles, share them, rate them and influence other matches. "Outfit Factory represents the cutting edge of social networking, user generated content and fashion editorial."
To celebrate the launch of Outfit Factory, FashMatch has teamed up with the Fashiontribes blog to offer users -- who register at Outfit Factory by January 5, 2008 -- the chance to win one of a number of substantial prizes worth a total of $7000, and editorial coverage on Fashiontribes. Just for trying Outfit Factory and being ranked highly by other users, contestants can win:

a shopping spree worth $2000 from YOOX.COM
a $1500 gift certificate from IntermixOnline.com
one of three gift certificates worth $500 (each) from Bluefly.com
$500 worth of NARS cosmetics (NarsCosmetics.com)
a Deluxe Gift Certificate from Bag, Borrow or Steal valued at $1500 (BagBorroworSteal.com)
an editorial feature on Fashiontribes.com -- recently voted the #4 Fashion Blog
"These amazing prizes give non-insiders the same access to the hottest fashion and beauty items as the editors of exclusive print magazines," says Lesley Scott, Editor in Chief of Fashiontribes.com, who will be judging which Outfit Factory match wins the special Editor's Choice Award. "The online fashion community has been growing at an astounding rate, but this intersection of social networking, user generated content and tastemaking represents a new milestone in the history of fashion publishing. With applications like Outfit Factory, users have been empowered to create their own content, and they are continuing to change the face of fashion, beauty and lifestyle content -- permanently."
CONTEST DETAILS: The deadline for entry has been extended to the end of day Friday, January 18, 2008 (11:59 pm GMT). Winners will be announced on Outfit Factory (Bebo), FashMatch and Fashiontribes.com on Friday, January 25, 2008.
Matches created using Outfit Factory that rank in the Top 6 (in terms of popularity) will win:

First Place (top-ranked #1 match): the YOOX.COM gift certificate worth $2000
Second Place match: IntermixOnline.com gift certificate ($1500)
Matches #3, #4, #5, #6: one of three Bluefly.com gift certificates (valued at $500 each) or $500 worth of NARS Cosmetics
Editor's Choice: the Bag, Borrow or Steal gift certificate ($1500) plus an editorial feature about the match on Fashiontribes.com
###