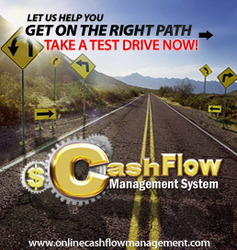 This is the first of several scheduled campaigns with SJ Consulting and we look forward to a long relationship with their management team in the future
St. George, UT (PRWEB) December 13, 2007
Ideal Financial Solutions, Inc. (OTC: IFSL - News), announced today the signing of an Affiliate Marketing Agreement with SJ Consulting, LLC. an Internet advertising and marketing company.
SJ Consulting (http://www.cashflowmanagementworldwide.com) specializes in strategic advertising and marketing of products and services over the Internet. Ideal has been working closely with the SJ Consulting team to develop an online affiliate marketing campaign targeting the $9.9 Trillion debt industry.
SJ Consulting will be marketing Ideal's iCash Secrets 5-disc education system and a 15-day trial Membership into the IWB Club. Each new Member will receive a CashFlow Analysis with guaranteed results, Personal Wealth Plan and access to Ideal's proprietary online tracking system, iDebtManager. Continuing Members will be charged a $29.95 per month subscription fee following the free 15-day trial period.
"We have completed initial testing of the Club offer and were blown away by the response," said Bryan Castleman, SJ Consulting's President and CEO. "The timing of our offer could not be better with the current state of the economy, and it does not look to be getting better," said Castleman, "Ideal's products are the perfect fix needed and we look forward to our official launch in January 08."
"We have enjoyed working with Bryan and the SJ Consulting team and look forward to a huge year in 08," said Chad Sunyich, IFSL Executive VP. "Bryan has a long history of successful marketing over the internet, and we are excited to share in his passion for success," said Sunyich. "This is the first of several scheduled campaigns with SJ Consulting and we look forward to a long relationship with their management team in the future," said Sunyich.
About Ideal Financial Solutions:
Based in St. George, Utah, Ideal Financial Solutions provides the education, support and automated tools to create additional cash resources, rapidly eliminate all non-asset building debt and build financial independence. As a leader in personal cash flow management systems, Ideal uses its automated CashFlow Management© (http://www.idealfsi.com & onlinecashflowmanagment.com - home of Cashflow Management System©) tools and its Credit to Wealth Systems (http://www.credittowealth.com), to assists individuals, families and small businesses in building financial independence. For investors who would like to receive Ideal's newsletter, please send your email address to: support @ idealfsi.com
For the latest news and press, please visit onlinecashflowmanagement.com.
"Safe Harbor" Statement under the Private Securities Litigation Reform Act of 1995
Statements in this press release relating to plans, strategies, economic performance and trends, projections of results of specific activities or investments, and other statements that are not descriptions of historical facts may be forward-looking statements within the meaning of the Private Securities Litigation Reform Act of 1995, Section 27A of the Securities Act of 1933 and Section 21E of the Securities Exchange Act of 1934. Forward-looking information is inherently subject to risks and uncertainties, and actual results could differ materially from those currently anticipated due to a number of factors, which include, but are not limited to, risk factors inherent in doing business. Forward-looking statements may be identified by terms such as "may," "will," "should," "could," "expects," "plans," "intends," "anticipates," "believes," "estimates," "predicts," "forecasts," "potential," or "continue," or similar terms or the negative of these terms. Although we believe that the expectations reflected in the forward-looking statements are reasonable, we cannot guarantee future results, levels of activity, performance or achievements. The company has no obligation to update these forward-looking statements.
Source:
Ideal Financial Solutions, Inc.
Contact:
Ideal Financial Solutions, Inc.
ir @ idealfsi.com
435-628-3201 ext. 710
SJ Consulting, LLC
brian.castleman @ gmail.com
###