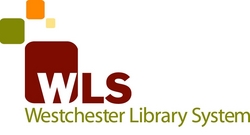 Our goal in establishing Health Advocacy Resource Centers is to improve health literacy among our older adults and their caregivers so that they can better master the health care system and take charge of their care
Yonkers, NY (PRWEB) December 13, 2007
The Westchester Library System (WLS), in partnership with the Medicare Rights Center and the Sarah Lawrence College Health Advocacy Program, recently opened its first Health Advocacy Resource Center in Westchester County, located at the Grinton I. Will Branch Library in Yonkers. The Health Advocacy Resource Center, a library-based health information center, was established to help older adults and their caregivers to navigate the confusing maze of health care information. It's the first program of its kind to integrate a counseling component.
The Center represents a new type of service for libraries and a unique collaboration among the project's partners. Visitors to the Center have access to the vast array of WLS print and on-line health care resources, with guidance from trained volunteer counselors. The counselors assist older adults and their caregivers in finding up-to-date and reliable information and answer questions about health care, prescriptions, insurance coverage and claims and other health topics.
"Our goal in establishing Health Advocacy Resource Centers is to improve health literacy among our older adults and their caregivers so that they can better master the health care system and take charge of their care," said Siobhan A. Reardon, WLS Director. "We are proud to be among such competent partners playing important roles in this county-wide service for our seniors."
Another resource of the Center is the interactive Health Advocacy Workshops, which are designed to train people to be health advocates for themselves and their peers. Among the topics addressed at these workshops are how to speak up for yourself and how to navigate a hospital stay.
"The Health Advocacy Resource Center builds on the resources of each of the partners, to empower the county's seniors and better serve their health care needs," said Lois Steinberg, Ph.D., Westchester Program Director of the Medicare Rights Center. "It is a win-win arrangement for everyone."
Volunteer counselors are trained on Internet search techniques for consumer health information as well as on the WLS library system and health-related links on the WLS website. The Medicare Rights Center provided 15 hours of training, including how to use Medicare Interactive Counselor, its online resource for all Medicare information. The faculty of the Sarah Lawrence Health Advocacy Program provides expertise and assistance when volunteer counselors encounter questions that were not covered in their training. Additionally, the Medicare Rights Center offers a hotline staffed by trained counselors who can help people with complex issues, such as Medicare-related appeals. "Center counselors are a conduit to useful information that seniors might not know about or seek out for themselves," said Marleise Brosnan, a graduate student in the Sarah Lawrence College Health Advocacy Program who serves as the coordinator of the Program for WLS.
The opening event, held recently at the Will Library in Yonkers, was attended by Westchester County Executive Andy Spano; Siobhan A. Reardon, WLS Director; Robert M. Hayes, President, Medicare Rights Center; Susan Guma, Sarah Lawrence College Health Advocacy Program; Amy Paulin, New York State Assemblywoman 88th District; Ben Craig, District Representative from the Office of Congresswoman Nita Lowey; and others from the sponsoring organizations.
Health Advocacy Resource Center at the Grinton I. Will Branch of the Yonkers Public Library, 1500 Central Park Avenue in Yonkers, is open and staffed on Mondays, Tuesdays and Thursdays, 10:00 a.m. to 1:00 p.m. Days and hours may change to better accommodate the needs and schedules of visitors to the Center. WLS and its partners will be opening a second center at the Shrub Oak Library in early 2008.
For additional information, please contact Siobhan Reardon at (914) 231-3226 or sreardon@wlsmail.org.
About the Westchester Library System
The Westchester Library System (WLS), http://www.westchesterlibraries.org , includes 38 member public libraries located throughout the County and is one of New York State's 23 public library systems. WLS and its member libraries have a total collection of 5.6 million items, including 4 million books, as well as audio recordings, videocassettes, DVDs, print serials and other materials. Support from WLS helps expand and enhance the services and resources of local member libraries, enabling them to better serve the public. WLS also ensures that all county residents have excellent library service on-site and on-line. A sponsor of year-round events, WLS helps coordinate featured author events, the annual Book and Author Luncheon and seasonal reading initiatives. The WLS Adult and Outreach Services Department offers improved access to library services for all residents, training and development of library personnel, services to disadvantaged youth and the fee-based WEBS Career and Educational Counseling service. WLS celebrates its 50th anniversary in 2008.
Press Contacts:
Mike Dardano/Kelly Lee
Co-Communications
914-666-0066
kelly@cocommunications.com
# # #