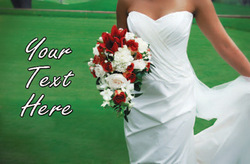 Birmingham, AL (PRWEB) December 17, 2007
Postcard Pros announces a four-step postcard printing program designed to improve customer retention. Twenty years of experience in the direct mail industry allows Postcard Pros to offer postcard marketing tips that improve the effectiveness of a postcard customer retention program.
Customer retention postcards allow businesses of all sizes to stay in touch with their customer base. These high-impact marketing pieces can be used to announce new products or services, current specials or incentives, or simply to say "thank you."
The well worn 80/20 rule certainly applies here. That is, 80% of a business's revenue is likely to come from roughly 20% of its customers or clients. The value and importance of keeping in touch with that all-important 20% takes on new meaning when seen in this light.
Postcard Pros offers these four important steps to create a postcard marketing program that will keep customers coming back for more. First, determine the marketing message for the postcard. This message should be well thought out and compelling. The message defines what you will say about your product and/or service.
Next, design a high-impact postcard to capture their attention using imagery that re-enforces the chosen message. Using four-color processing, royalty free photography, high impact graphic design, and value added content, a business can grab and keep its customers' attention.
Third, have the postcard professionally printed to ensure quality. Some postcard printers stamp their own name on every card printed. When searching for the right printer, it is essential to that they be "qualified and interviewed" to ensure they are the right printer for the job. Check to be sure that you are selecting a professional printing company that takes great pride in their workmanship and understands what the expectations of their customers are and strives to meet those expectations.
Finally, the mailing services that are provided should include a knowledgeable staff that knows and understands the requirements built into the direct mail process as dictated by the United States Postal Service. The process begins by identifying the target audience for the mailing by obtaining a specific database that contains the demographics that are relevant to the product and/or services. After establishing the mailing/marketing list, then the next step is to identify the most cost effective way to mail out the marketing postcard.
In order to avoid the pitfalls associated with direct mail postcards, the key factors that determine the success and the costs of a direct mail campaign are based on the type of postage selected and the most efficient way to distribute the direct mail piece.
More information on this step-by-step program to postcard marketing success (and a request form for free postcard design samples) is available on their web site at http://www.postcardpros.com
About Postcard Pros:
Postcardpros.com, is a division of MailFast Inc., a Birmingham, AL-based direct mail firm specializing in the design, printing and mailing of direct mail pieces including postcards, brochures, booklets, and invitations.
Contact:
Susanne Carrier
Postcard Pros
205.492.9848
http://www.postcardpros.com
###