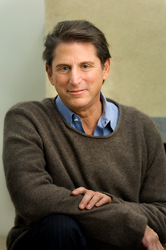 Boston, MA (PRWEB) December 13, 2007
Internationally acclaimed family therapist and bestselling author, Terrence Real has launched a new Blog to offer readers insights into how to create more satisfying relationships and achieve what he calls Full Respect Living. The REAL Advice™ Blog made available through Typepad at http://realadvice.typepad.com features regular columns by Terry Real as well as faculty members of The Relational Life Institute. New posts are published weekly every Tuesday morning, moving to bi-weekly publishing in early 2008.
The REAL Advice Blog features concrete real-life examples of parenting and relationship struggles faced by millions of people each day. Each weekly Blog post addresses a common issue, and concludes with advice and guidance applicable to their own situations based on real-life experience with clients who work with Relational Life Therapists.
The REAL Advice Blog is also targeted to helping professionals. It offers insights into the practice of Relational Life Therapy, considered by many as a breakthrough approach to both individual and couples counseling. RLT differs greatly from traditional therapy because it is directive, transparent and relational. Furthermore, RLT is not a transference based therapy, yet at the same time therapists do deal with cognitive change, behavioral change and deep emotional healing.
RLT was developed by Terry Real over 25 years of research and private practice as a marriage and family therapist. It is rapidly being accepted by the therapist community as a more results-oriented model that realizes transformational and long-lasting healing for clients. The new Blog is an extension of the programming and publishing being produced by REAL Relational Solutions and The Relational Life Institute.
To read the REAL Advice Blog go to http://REALAdvice.typepad.com. For more information about Terry Real and Relational Life Therapy visit http://www.terryreal.com.
# # #