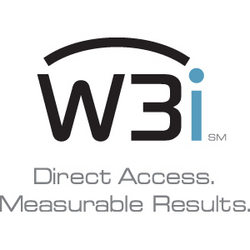 I am very excited to become part of the W3i team as we accelerate our growth in this digital explosion.
St. Cloud, MN (PRWEB) December 17, 2007
W3i Holdings, LLC, an e-service provider based in Sartell, MN, today announced its Board of Governors has appointed Andy Johnson as CEO for the company, effective immediately. Johnson brings over 30 years of senior-level experience and operational excellence in network database management and online marketing for companies, such as CMS Direct, Prefer Network and Fingerhut Companies, Inc.
As president of CMS Direct, a leading network database company serving the direct marketing industry, Johnson grew market share, creating and installing a business planning process, establishing a clear vision statement, mission statement, set of core values and defining a culture of accountability. Under Andy's leadership, CMS Direct was named to the Minneapolis/St. Paul Business Journal Growth 50 in 2005 as one of the areas fastest growing privately held companies.
"With the appointment of Andy as CEO, W3i has secured a successful, experienced and highly capable executive who will build on W3i's growth of 106% in gross sales in the last three years to expand its position in desktop and mobile e-services," comments Robert Weber, Vice President of Business Development and Co-Founder. "Internet marketing has become mainstream and mobile marketing is posed for extreme growth. W3i is in a good position to capitalize on both emerging interactive channels."
"Desktop and mobile marketing are essential in today's multi-channel marketing arena." comments Andy Johnson. "I am very excited to become part of the W3i team as we accelerate our growth in this digital explosion."
About Us
W3i delivers proven desktop and mobile e-services, which enable increased revenue from integrated, multi-channel digital content. With e-services tested and optimized on over 15 million unique users each month, W3i can increase your revenue from digital content or provide a receptive consumer base for customized, targeted marketing programs. The three Weber brothers, owners of W3i, are recent winners of the Ernst & Young Entrepreneur Of The Year® 2006 Award in the Minnesota and Dakotas region. To learn more about W3i, visit http://www.W3i.com.
# # #