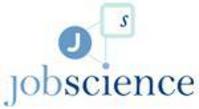 San Francisco, CA (PRWEB) December 14, 2007
Jobscience, Inc, a market leader in workforce management, today announced the release of TalentCentral, the latest addition to its portfolio of web-based applicant tracking and management solutions. Designed to accommodate small- to mid-sized businesses, TalentCentral can easily be scaled up as businesses grow and hiring needs change.
According to Ted Elliott, CEO of Jobscience, "TalentCentral is unique in that it was designed directly in response to small-business need, but can be used in any sized company. Our clients wanted a robust, affordable workforce solution that could easily integrate with their own web site, but didn't require extensive programming and technical resources. TalentCentral can be up and running in an afternoon, works seamlessly with current applications, and is totally customizable."
TalentCentral integrates all key hiring and employee management functions through a central web interface, thus tightening the workflow between HR managers, recruiters and candidates, and ultimately decreasing hiring costs. Currently offering such features as standardized job descriptions and job posting, applicant tracking, HR policy and background checking, TalentCentral's modularized approach allows companies to automate as few or as many functions as they would like – seamlessly passing data between modules, as well as third-party applications that may already be in use.
TalentCentral's best-in-class technology provides a secure platform with built-in disaster recovery and 24/7 availability. Along with its diverse portfolio of workforce products, Jobscience provides world-class service and support, as well as experienced talent management consultants with real-world expertise.
About Jobscience:
Jobscience, a market leader in workforce management, provides a comprehensive suite of web-based products and services that meet the needs of any sized business across any industry. Offering best-in-class technology designed to streamline current recruiting processes while reducing hiring costs, the Jobscience solution is flexible enough to integrate with current third-party applications, or robust enough to standalone. World-class security, disaster recovery, and 24/7 availability all combine to provide a complete, affordable employee management solution.
This press release was distributed through eMediawire by Human Resources Marketer (HR Marketer: http://www.HRmarketer.com) on behalf of the company listed above.
###