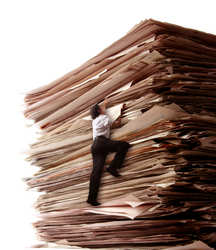 San Francisco, CA (PRWEB) December 14, 2007
In a changing business climate, what are the key challenges to organizational success? According to a new international survey, it's almost entirely a question of leading people and managing feelings.
Six Seconds, The Emotional Intelligence Network, invited leaders to identify the key challenges in the workplace today -- and particularly the "people side" of the equation. The survey explores top issues as well as employee attitudes and the role of emotional intelligence in solving those key issues.
The 2007 Workplace Issues Report finds that this year ...

"Soft" issues such as finding and keeping talent are over 3 times as prevalent as "hard" issues such as finance.
Leaders are twice as concerned about leadership than all other issues combined.
Emotional intelligence and feelings of team- and non-team-members are among the most important resources an organization has in addressing challenges and reaching goals. Almost 90 percent of respondents identify EQ as highly important or essential to meeting their organization's top challenges
Responses come from team leaders to executives in a broad range of industries and organizations ranging from under 20 to over 10,000 people. 135 responses were tabulated, primarily from North America but also from every other continent.
Six Seconds is an international not-for-profit that supports the development of emotional intelligence. It is the first and largest organization dedicated to EQ. Through the Six Seconds Consulting Group the organization brings the world's top EQ experts to works with Fortune 500 companies such as FedEx and Lockheed Martin; these projects allow Six Seconds to serve community organizations and schools, developing the key human skills to ensure future generations thrive.
The full The 2007 Workplace Issues Report is available online at http://www.6seconds.org.
###