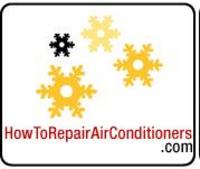 Air Conditioning and Heating Repair Made Easy will help any do it yourselfer who never wants to make another service call
Nashville, TN (PRWEB) December 18, 2007
In these times when we are all looking for a way to reduce our carbon footprint, there is no better way than to improve the efficiency of the highest energy consuming appliance in your home, that's right, solar and wind power have enormous upfront costs but upgrading or properly maintaining your home air conditioning and heating system is the only improvement you can make that will not only pay for itself, but actually makes you money while saving the planet.
Home Central AC Repair is one of the most costly problems faced by homeowners: now there is help. HowToRepairAirConditioners.com has taken the mystery out of repairing the most expensive appliance in your home with their newly revised ebook Air Conditioning and Heating Repair made easy, these experts have taken the fear out of one of the most frightening service calls any homeowner will ever make.
This clearly written and informative product complete with pictures and graphs of typical systems will greatly aid any do it yourselfer in repairing there home air conditioning system with the latest in technological help from how to read wiring diagrams to basic troubleshooting guidelines.
"Air Conditioning and Heating Repair Made Easy will help any do it yourselfer who never wants to make another service call," said Mike Newberry, chief author. With 25 years experience in the home comfort business he's seen it all and he's willing to share it with you.
The purchase of the book not only gets the reader the information they need to avoid costly repair bills but includes access to special pricing for needed tools and email access to expert technical support.
For more information on this product or to ask the experts yourself you can visit http://www.howtorepairairconditioners.com/ for contact information or to receive your free "Homeowners Protection Guide".
Mike Newberry, General Manager
How To Repair Air Conditioners.com
615-416-3198
Available for phone or email interviews
http://www.howtorepairairconditioners.com/
###