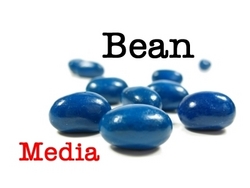 A Breath of Fresh Air
(PRWEB) December 18, 2007
"Extremely Innovate", "Genuinely Exciting" and "A Breath of Fresh Air" are all phrases that have been used to describe Bean Media Group's new range of industry-specific publications called 'Australia's Best'.
The company is about to release the flagship magazine 'Australia's Best Food & Drink', and already has significant contributions from major players in the industry such as SPC Ardmona, Starbucks, Bidvest, Australian Fast Foods (Red Rooster), Drakes, Bartter Enterprises, Dominos Pizza and Hardy's WIne.
Bean Media will be enthralled at the level of success for the first instalment of the new series and copies will be sent to the leading players within the food and beverage industry.
A spokesperson at Bean Media Group gave the following statement: "We are delighted at the response to our flagship issue of 'Australia's Best' and it's fantastic to have so many well respected companies in the industry offering their support and backing this new range of publications. We have every confidence of growing the brand and demand for our second installment is already growing. Which companies we select for inclusion will obviously be down to us, but everything is headed in the right direction and we are extremely optimistic about the future."
The editorials on companies chosen to be featured are free of charge and are all replicated on Google and Yahoo news providing a powerful audience of some 40-plus million people a month. In addition to this, the print run expected for the first issue is expected to be over 55,000, which is again substantial and should prove to be a solid platform for a successful series of publications.
Bean Media Group have yet to decide on the industry for the second instalment, but draft copies of Australia's Best Food & Drink all point to a high-quality, glossy, full colour magazine. There is the usual news section featuring companies within the industry and the editorial on the companies selected to participate seems good. The theme Bean Media Group are taking focuses on supply chain management and the importance of key suppliers.
There was no word from Bean Media on the exact nature of the second issue, however, it is widely-expected to be Australia's Best Manufacturing. If the quality of content, editorial and the magazine itself remains the same, the company should have an impressive array of publications to offer to industry.
Bean Media Group's website can be found here: http://www.BeanMedia.com.au
###