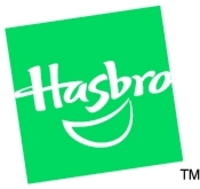 Hasbro is providing much needed support for the critical and very labor-intensive mission coordination process which brings each request to fruition
North Andover, Mass. (PRWEB) December 19, 2007
This year, Santa will deliver gifts a few days early to 19 critically ill children and their families, and he won't be coming in a sleigh. Instead, on December 19, 15 Santa Flights will take place in small aircraft flown by volunteer pilots from Angel Flight Northeast. The planes will take off loaded with close to 200 toys donated by Hasbro, Inc. The Santa Flights will take off from Lawrence Municipal Airport, in North Andover, Mass., and will reach seriously ill children and their families across New England on this special holiday mission.
Angel Flight Northeast provides free air transportation year round in private planes to patients and their families whose financial resources would not otherwise enable them to receive treatment or who live in rural areas without access to commercial airlines. Last year, Angel Flight Northeast established the "Hasbro Helping Wings" program, made possible by a 3-year, $75,000 financial grant from the Hasbro Children's Fund, the charitable grantmaking arm of Hasbro, Inc. The "Hasbro Helping Wings" program provides the non-profit organization with the funding necessary for around-the-clock flight mission coordination.
"Hasbro is providing much needed support for the critical and very labor-intensive mission coordination process which brings each request to fruition," said Larry Camerlin, president of Angel Flight Northeast. "The Hasbro Helping Wings program truly enables ordinary people to do extraordinary things for children in need."
For the special Santa Flights, Team Hasbro employee volunteers and Angel Flight Northeast volunteer pilots will start arriving on Dec. 19 at 9:30 a.m. at the Lawrence Municipal Airport (492 Sutton St., North Andover, Mass.) to fill the planes with Hasbro toys and games. Santa Flights will begin departing at noon for their holiday destinations, including:

Webster, NY
Caribou, ME
Syracuse, NY
Mapleton, ME
Fort Fairfield, ME
Saugerties, NY
East Syracuse, NY
Absecon, NJ
Medina, NY
Sayville, NY
York, PA
Poland Springs, ME,
Wildwood Crest, N.J.
Appleton, ME
Carlisle, PA.
Due to possible inclement weather, three remaining deliveries will be made Dec 20 to West Seneca, NY; Erie, PA; Eden, NY; Niagara Falls, NY
"We are so pleased to support organizations such as Angel Flight Northeast who are successful because of their selflessness, dedication and passion for helping children and families in need," says Al Verrecchia, chief executive officer of Hasbro, Inc. "Hasbro takes its responsibility of giving back very seriously and we are happy to try to bring a bit of joy to these children who really need it the most."
Planes will take off between 11:30 a.m. and 12:30 p.m. and will arrive between 1:00 p.m. and 2:00 p.m. Specific takeoff and landing information will be available by contacting Cindy Sebrell or Angie Moncada at Advertising Ventures at 401-453-4748.
A pre-launch Christmas brunch will be served and interview opportunities will be available with Santa Flight pilots and representatives from Angel Flight NE and Hasbro, Inc. Journalists, photographers, and videographers may also arrange in advance to accompany a Santa Flight to one of its northeast destinations.
About Angel Flight Angel Flight Northeast
Based at the Lawrence Municipal Airport in North Andover, Mass., Angel Flight Northeast is a non-profit volunteer corps of over 800 private pilots and ground volunteers who combine a love of flying with the spirit of grassroots volunteerism by providing flights of healing hope for children and adults who need to access much-needed medical care at significant distances from their homes. Since its founding in May 1996, Angel Flight has received over 35,000 requests for medical flights for patients and their families living in the six New England states and New York, New Jersey and Pennsylvania. For more information on Angel Flight Northeast, please visit http://www.angelflightne.org.
About Hasbro, Inc.
Hasbro, Inc. (NYSE:HAS) is a worldwide leader in children's and family leisure time entertainment products and services, including the design, manufacture and marketing of games and toys ranging from traditional to high-tech. Both internationally and in the U.S., its PLAYSKOOL, TONKA, MILTON BRADLEY, PARKER BROTHERS, TIGER, and WIZARDS OF THE COAST brands and products provide the highest quality and most recognizable play experiences in the world. Hasbro's philanthropic efforts reflect this mission by providing gifts of "hope, play, and a helping hand" through the Hasbro Children's Fund and other initiatives aimed to help children worldwide.
###