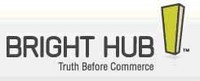 I can see very little need for an application like this.
Troy, New York & Arlington, VA (PRWEB) December 19, 2007
Industry experts in the online security field recently published reviews at BrightHub.com advising the public to exercise increased vigilance in today's intrusive Internet environment, but debated the widespread need for anonymous surfing software. Ben Rothke, a network security expert and author, and Rhonda Turner, an independent technology writer, both cited the general public's increasing concern with identity theft, online scams, threats, and privacy concerns.
Rothke advised that anonymous Internet surfing "…is quite difficult" and warned Internet users of the search engines growing power. Rothke felt anonymous surfing software fills an important niche. "The need for products…becomes obvious in light of a recent CNN report detailing that, based on the weather reports and restaurant listings you check out online, search engines such as Yahoo have a good idea where you live." He goes on to say that "…major Internet portals have bought companies…all so advertisers can try to hit you with what they believe you're most likely to buy…amassing more data on you."
Turner addressed Internet users growing concerns about online scams, "Probably the two greatest fears people have today in regards to computer use are of identity theft and malware." However, unlike Rothke, in Turner's review of anonymous surfing software she states, "I can see very little need for an application like this." Instead, Turner advises the average Internet user to take advantage of built in browser features that "Clear history and cookies", and advised the purchase of this software only if "…you are totally paranoid or if you store extremely sensitive data on your computer."
While Turner and Rothke may disagree on the ideal candidate for anonymous surfing, ever increasing media reports of stolen credit cards and malicious software downloads will keep Internet security at the forefront of today's online industry. You can read the full text of both Rothke's and Turner's reviews at BrightHub.com. For more information on BrightHub.com, contact Kim Lloyd at 518.833.0233.
About Bright Hub
Bright Hub is a social commerce network company featuring monetization solutions for bloggers, websites, ISV's, and content contributors. Bright Hub syndicates targeted, rich product content to drive commerce transactions to create a premium online advertising option for blog sites and web sites. Bright Hub also offers reviewers a way of getting paid for sharing their expertise. Bright Hub is a venture-backed company, headquartered in Troy, New York. For more information, visit http://www.brighthub.com.
###