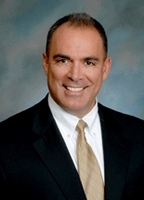 People have to protect themselves and build a safety net with their equity now because when banks fail, homes can fail also
Salem, NH (PRWEB) December 19, 2007
The words "sub prime meltdown," "liquidity crisis" and "credit crunch" have made headlines for weeks, but will any of this affect you?
Paul Haarman, vice president of Renaissance Mortgage, says that based on the current trends in the industry and a minimum credit score hike that is expected to take affect on Jan. 1, his answer is a resounding "yes." As a result, he's urging homeowners to borrow against their equity now to avoid new regulations that will make it extremely difficult, if not impossible, to do so after the New Year.
"If there was ever a time to do this, it is now," said Haarman, whose financial and mortgage planning firm is located in Salem, NH, and Reading, Mass. "People have equity in their homes because the values of the properties have appreciated. However, the values of many homes are on the decline and loans are becoming more and more difficult to obtain. Even if you have good credit, a change of income or the loss of a job can affect your ability to get a loan, which could then lead to foreclosure. I'm telling people to take the money while they still can and create an emergency fund for unforeseen circumstances."
This advice stems from the ongoing sub prime mortgage fiasco, which then led to the liquidity and credit crunches that forced numerous mortgage companies to close their doors and leave thousands of borrowers without financing. Additionally, Haarman said he recently received notice that Fannie Mae, one of the largest loan aggregators, intends to increase its credit score standards by 60 points to 680 on Jan. 1.
"People have to protect themselves and build a safety net with their equity now because when banks fail, homes can fail also," said Haarman. "Just because you have equity available today, it doesn't mean you will qualify for a loan and have access to that equity at some point in the future when you really need it. And with the market on the decline, that equity in your home could begin to disappear really fast, leaving you with nothing."
Haarman, whose firm is known for its equity management and investing techniques, through a unique methodology called The Integrated Wealth Management System, suggests separating equity and placing the funds in safe, conservative interest-earning accounts and not spending a penny of it unless it's absolutely necessary. Additionally, instead of making additional principle payments on your mortgage to the bank, he suggests making them to a conservative side fund to begin paying off the mortgage on a balance sheet. In that account, the money will earn compounding interest that will outweigh the cost of borrowing at simple interest, which is what a person would pay to borrow in the first place.
To learn about Integrated Wealth Management concepts or Renaissance Mortgage, visit http://www.paulhaarman.com or call (800) 459-6327.
###