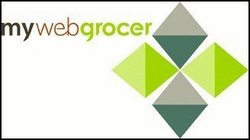 This is another way for our company to support local families and hopefully make their lives a little easier.
Rigby, ID (PRWEB) December 19, 2007
Life for new parents just got a little easier, and customer communication just improved at Broulim's supermarket. The Idaho based chain launched its new web site (http://www.broulims.com) in May 2007, including thousands of recipes, a weekly circular, "Fresh Ideas" and specials. In addition, Broulim's has just added Broulims.MyBaby.com to their online family as of December 17, 2007.
MyBaby is a grocery social networking site provided by MyWebGrocer, located in Colchester, Vermont. Broulims.MyBaby.com differs from other parenting social networking sites by aggregating a full range of information and networking possibilities. Parents can take advantage of blogging, recipes, personalized homepages, advice and more.
"We are excited to offer this new feature to our valued customers. Broulim's is well aware of how important children are to our shoppers", said Mark Oswald, Vice President of Broulim's. "This is another way for our company to support local families and hopefully make their lives a little easier."
Rebecca Roose, Marketing and Account Manager for MyWebGrocer, said, "Broulims.MyBaby.com is about building bridges. As anyone who's been a parent knows, information and advice are critical, especially when you have an infant, so we're building an e-bridge for parents to use with each other to share information. In addition, we're building a bridge between these parents and Broulim's, who can use the site to let parents know what child-oriented specials are available at their local Broulim's store. And we're building a bridge between consumer products goods companies (CPG's) who advertise on this site, and these customers. Broulims.MyBaby.com fosters a genuine back-and-forth dialogue between the CPG's and the parents who use and rate their products."
According to Rich Tarrant, CEO of MyWebGrocer, "MyBaby is a great tool for our retail partners to offer a value add to their customers. This site allows young mothers, a very important demographic for supermarkets, to connect and share information. In today's world, people connect through the internet and MyBaby provides a medium for that connection that also brings value to the retail brand."
Some facts about social networking:

Outside of search engines, Social Networking sites account for more Web traffic than any other type of Web sites.
Social networking sites such as Google's You Tube and News Corp.'s MySpace.com have begun displacing portals such as Yahoo as the new home base for Internet users.
Two-thirds of all U.S. economic activity is influenced by shared opinions about a product, brand, or service
Linked consumers are like-minded, and like-minded consumers tend to buy the same products.
For more information about Broulim's social networking site, please go to Broulims.mybaby.com
About Broulim's: Broulim's is an independently-owned supermarket chain which has been in the Utah grocery industry since 1922. A member of Associated Food Stores, Broulim's serves customers throughout Idaho. Broulim's employs over 600 well-trained associates, which they consider their greatest asset. Through them, Broulim's strives to offer the highest levels of customer service, quality and value available in the industry. Broulim's stores support community teams, schools and activities and employees willingly serve as community leaders holding important offices in chambers of commerce, city government and local service clubs.
About MyWebGrocer: MyWebGrocer has been a leader in helping grocery retailers find profit in the online shopping world since 1999. Based in Colchester, Vermont, MyWebGrocer is the industry leader in providing Internet marketing solutions to over 80 retail grocery chains. MyWebGrocer's slogan says it all "We Make Online Shopping Work". For more information please visit http://www.mywebgrocer.com.
###