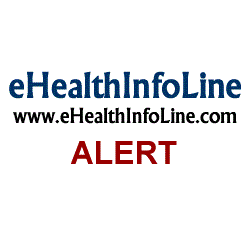 Anyone who watches a fair amount of television or visits their local drugstore constantly hears or sees ads for the newest FDA-approved treatment for a particular disease or condition
(PRWEB) December 19, 2007
Wenatchee, WA eHealthinfoline.com, a popular health and medical information directory, is quickly developing a reputation as a comprehensive database of late-breaking medical news. The site documents health-related news, highlighting the critical information for consumers considering various treatments.
"We value consumer education. That is why we choose to concentrate efforts into monitoring news in addition to scientific breakthroughs. To the consumer, knowledge of medical warnings or regulatory actions about non-FDA approved drugs is just as important as news on the latest skin cancer treatment," says Bill Francis, a senior editor for eHealthInfoLine.com.
On November 14, 2007, U.S. Marshalls acting on a request from the Food and Drug Administration (FDA) seized about $2M worth of applicator tubes of Age Intervention Eyelash, a product marketed to increase eyelash growth by Jan Marini Skin Research, Inc. of San Jose, CA. FDA officials called the product an "unapproved and misbranded drug" and indicated that it might be potentially harmful to the eyes because it contains bimatoprost, the active ingredient in an FDA-approved drug to treat elevated interocular pressure. FDA recommends discontinuing use of the product.
FDA considers Age Intervention Eyelash conditioner a drug because Jan Marini Skin Research has promoted the product to increase eyelash growth. Before a new drug may be legally marketed it must be shown safe and effective.
The confiscation comes at a time when the controversy behind a non-FDA approved fat removal treatment known as lipodissolve is heating up. Lipodissolve, also known as injection lipolysis, is a procedure that involves the injection of phosphatidylcholine and deoxycholate (PCDC) into fat and connective tissue. The desired end result is the gradual removal of localized fat deposits from certain areas including love handles, thighs, abdomen and bra rolls.
The controversy behind lipodissolve lies in the fact that the active ingredients of these products are not FDA-approved. Similarly, the active ingredient in Age Intervention Eyelash, bimatoprost, is not FDA-approved for the indication to increase eyelash growth. In fact, FDA officials said that use of Age Intervention Eyelash might cause adverse events in certain people, which may lead to decreased vision.
"Anyone who watches a fair amount of television or visits their local drugstore constantly hears or sees ads for the newest FDA-approved treatment for a particular disease or condition," says Francis. "The problem is, most people don't know what 'FDA-approved' means. Consumers are warned against using non-FDA approved drugs, but why?"
In the United States, drugs are required to undergo rigorous laboratory, animal and human clinical testing before they can be put on the market. The FDA reviews results of these studies to verify the identity, potency, purity, and stability of the ingredients to prove that the drug is safe and effective for its intended use. In addition, FDA-approved drugs must undergo post-marketing tracking, including mandatory adverse event reporting.
So what does it mean if a drug is not FDA-approved?
Non-FDA approved drugs have not undertaken the demanding tests consistent with FDA regulations. For starters, tests like toxicology investigations that show effects on reproductive function, the central nervous system and the heart have not been performed. In addition, tests to determine a standardized dose and method of administration, cancer-causing or allergy potential of the drug have not been executed.
"We want consumers to know the facts about what they are putting into their bodies," says Francis. "They can be sure that an FDA-approved drug has undergone the necessary testing to prove that the drug is safe and effective. This cannot be ascertained for non-FDA approved drugs." Bill Francis also states that they will continue to track FDA regulatory actions with non-FDA approved drugs.
"Don't expect us to slow down our efforts anytime soon," Francis says, referring to staff at eHealthinfoline.com. They will continue to monitor medical and health news but also plan to make monthly updates to their Consumer Education Campaign launched in November. "As medicine continues to advance, it is important that we keep on asking the right questions," Francis says. This month they have published new health pages to their Consumer Education Campaign about the FDA-approval process, outlining what FDA approval means to the consumer and what the drug development process looks like (http://www.ehealthinfoline.com/FDA-approval.html).
"Our company is dedicated to providing comprehensive information on medical conditions and treatments," says Francis. "We want consumers to be as educated as they can be, even if that requires countless hours of monitoring news updates on our end, we are happy to do so."
About eHealthInfoLine.com:
eHealthInfoLine.com is a free health care information directory and medical news tracker. Ordinary people use EHealthInfoLine.com to research common health conditions and find answers to commonly asked medical questions. The company is based in Wenatchee, Washington.
###