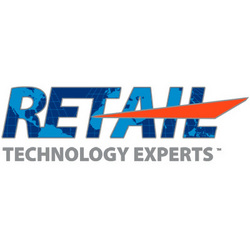 Our new name and corporate identity reflects exactly our expertise in the retail technology industry and will bring a powerful brand recognition to the enterprise. RETAIL TECHNOLOGY EXPERTS' corporate identity will manifest itself through its website www.RetailTechnologyExperts.com], advertisements, marketing communications and trade shows
Miami Lakes, FL (PRWEB) December 18, 2007
Mahendran Ramanathan, founder and President of Business Automation Consultants (BAC) announced the company has changed its name to RETAIL TECHNOLOGY EXPERTS (RTE) to provide better brand recognition of the company's core competencies as a dominant retail technology solutions provider. "We wanted to re-brand ourselves to emphasize our experience and expertise in assisting small to mid-size specialty retailers in achieving increased profitability and efficiency through appropriate application of technology in their operations," says Mr. Ramanathan.
"One of our key differentiators is that we understand how to apply technology in the retail environment, hence that is why we feel changing our name to RETAIL TECHNOLOGY EXPERTS (RTE), will better identify us in the market place," says Mr. Ramanathan.
"Our new name and corporate identity reflects exactly our expertise in the retail technology industry and will bring a powerful brand recognition to the enterprise. RETAIL TECHNOLOGY EXPERTS' corporate identity will manifest itself through its website http://www.RetailTechnologyExperts.com , advertisements, marketing communications and trade shows," says Director of Business Development, Tom Wagstaff.
As of January 2, 2008, the company will be moving corporate offices to a substantially larger location at:
7975 NW 154 Street, Suite 220
Miami Lakes, FL 33016
"This move to a larger office will allow us to manage our growth better while maintaining our service levels to our customers. Every customer is treated with the greatest care whether they are one retail store or a large chain company with over 200 stores. We have relied heavily on word-of-mouth and direct referrals from our enthusiastic customers. Establishing greater marketing communications, brand identity, continued excellent service, while targeting qualified prospects will further expedite our growth to the next level," says Mr. Ramanathan.
About RETAIL TECHNOLOGY EXPERTS (RTE)
RETAIL TECHNOLOGY EXPERTS (RTE), formerly Business Automation Consultants (BAC), is an innovative retail technology solution provider that has been providing Point-Of-Sale (POS) and Inventory Control solutions to retailers for the past 17 years serving the US, Caribbean and Latin America. Their experience in retail technology affords the retailer a unique expertise second to none. From initial discovery to implementation and on-going support, RTE offers retailers a true strategic partnership.
For additional information, please contact:
Mahendran Ramanathan
President
mr@retailtechnologyexperts.com
RETAIL TECHNOLOGY EXPERTS
7975 NW 154th Street, Suite 220
Miami Lakes, FL 33016
Toll Free: (800) 513-5917
Local: (305) 231-0000
Fax: (305) 231-0010
Web: http://www.RetailTechnologyExperts.com
# # #