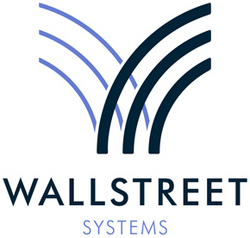 We are delighted that Wallstreet is enabling this multi-national organisation to streamline its operations and better manage its cash on a global scale.
New York and London (PRWEB) December 20, 2007
Wall Street Systems, the global provider of treasury, trading and settlement solutions and services, has today announced that Merck & Co has successfully implemented the latest version of Wallstreet Suite to use for processing its entire global payments activity. The treasury and cash management solution has empowered Merck to transform its worldwide treasury operations - the company's vision is to reduce its cash management bank relationships from 100 to just three and to reduce the interfaces it maintains from 400 to just one. Merck is now starting to reap the benefits of improved liquidity, cash management, and inter-company lending.
When Merck embarked on this project, it required a system that would support its vision of a truly global treasury operation. A satisfied Wallstreet Suite customer since 1999, Merck chose to upgrade to the new version of this system to best support its new strategy.
The advanced functionality of Wallstreet Suite will be able to meet Merck's requirements for the following:

Encoding local language characters - including Japanese, Korean and Russian - ensuring that payments from Merck's 75 global subsidiaries can be processed
Interface from SAP to process payments direct from Wallstreet Suite via SWIFTNet SCORE to the banks
Commercial lending capabilities, enabling efficient inter-company lending and dynamic funding
Capabilities to flexibly create new instruments, which was especially important for Merck's US operations
Improving in-house bank functionality and reducing operational costs
Use of digital signatures to further secure the entire message lifecycle
Enabling Merck to implement a single payment, status and reporting message irrespective of bank, country or instrument with the help of the ISO 20022 standard
"Wallstreet's enhanced solution allowed us to fully centralise our operations and provides full visibility of all cash across the globe. In turn, this enables us to improve both liquidity and investment decisions," said Hans-Maarten van den Nouland, director of International Treasury at Merck & Co. "The solution will process up to a million payments a month and manage a complex treasury operation without the need for any customisation. As a result, we are already starting to see a return on our investment as well as significant economies of scale."
"By consolidating its bank relationships and processing all payments activity through a single system, Merck has revolutionised treasury management," said Gavin Style, managing director of sales and client services at Wall Street Systems. "We are delighted that Wallstreet is enabling this multi-national organisation to streamline its operations and better manage its cash on a global scale."
The implementation of Wallstreet Suite 7.1 took just eight months - a significant achievement for such an extensive project. Merck is also set to roll-out the cash management solution to its local subsidiaries. Furthermore, due to the implementation of this treasury model, Merck is fully geared to meet the requirements of SEPA.
About Wall Street Systems
Wall Street Systems provides treasury and high performance transaction processing software to the world's leading financial institutions and corporations. The company has an outstanding reputation for quality and responsive service, and prides itself in helping its clients achieve long lasting benefits and results. Wall Street Systems is best known for providing functionally-rich, integrated and scalable solutions, which improve workflow, control and overall productivity. The company is the market leader in foreign exchange trade processing and is widely recognized for its global back-office solutions. Its award-winning cost effective cash and treasury management software solutions - Wallstreet Suite and Wallstreet Treasury - are used by leading organizations around the world.
Wall Street Systems' corporate and central bank customers use Wallstreet software to process millions of transactions every day.
http://www.wallstreetsystems.com
###