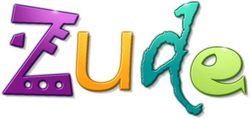 Which pie should I make, Apple, pumpkin, or…something else?
Ferndale, WA (Vocus) December 19, 2007
Roslyn Heights, NY December 19, 2007 -- Fifth Generation Systems, Inc. (5g) announced today the release of the breakthrough Follow Conversation feature for the Zude social computing platform. For the first time, users of Zude can consolidate any guestbook entry into a journal of the messaging shared between any number of people. The tool is intended to organize guestbook entries and help users navigate distributed conversation threads.
Earlier this year 5g introduced the Zude social computing platform, which allows users to build and develop their own Web pages without having to learn complex programming languages. The platform's intuitive cross-domain drag-and-drop interface makes it possible for people to create personalized websites with text, photos, video, music, blogs, and widgets - practically any content on the Web. Zude's freeform personalization interface frees users from the rigid forms, profiles and templates that constitute most social networking applications.
"With the addition of the Follow Conversation feature," said Steve Repetti, CTO, "Fifth Generation continues to demonstrate our commitment to giving our users the cutting-edge technology they demand to express themselves on the Web. We're profoundly enhancing the way they communicate."
The new tool is available to every Zude user, in the form of a "Follow Conversation" link on each Guestbook entry. Click the link and a conversation is instantly aggregated from every guestbook entry the two users have posted to each other. In addition, a selection menu allows users to choose which conversations to monitor in the main window.
"Exactly what I'm missing on Facebook"
One busy Zude user likes to be one of the first people to greet new visitors with a warm welcome and an offer of advice as they explore and build their Zude pages. Posting dozens of notes each day to users' guestbooks around the world, he can now keep track of all the messages to each person he's talking to.
"This is one of the functions a lot of users have been asking for," he says, "Now when someone just writes "Thanks!" in my guestbook, I can see the rest of the conversation, and know what it is they're thanking me for. This is exactly what Facebook and MySpace need!"
Another Zude member uses the Follow Conversation feature to coordinate her upcoming holiday family gathering. Her daughter posted the question on her Zude guestbook: "Which pie should I make, Apple, pumpkin, or…something else?" This member then asked her son to be in charge of the turkey, and her grandsons were responsible for the drinks. She selected everyone in her Zude family and followed the conversation alongside them.
"With all my kids and grandkids on Zude," she said, "it was easy to let everyone know who was bringing what, I just clicked on each of them in my Follow Conversation, and when they did the same, we could all see what each person was going to make or bring."
Consolidate From the Macro to the Micro Level
Zude offers users the ability to aggregate all their social network profiles onto a single Web page by dragging and dropping them into one place. Other Social Networking sites--like MySpace, LinkedIn, Beebo, Jaiku, and Flickr pages--can all sit right next to each other.
"We've made it easy to consolidate all your networking profiles in one place for easy maintenance," said Jim McNiel, CEO, "Now we make it easy to consolidate your conversations and messaging, too. We're taming a complex problem one feature at a time."
For more information, please visit Zude at http://www.zude.com .
About Fifth Generation Systems (5G)
Fifth Generation Systems (5G) is a Roslyn, New York-based company whose mission is to give everyone a voice on the Web.
The company's Web 2.0 application, Zude, allows every person within reach of a computer to build and manage their own dynamic, personalized website. Zude's cross-domain drag-and-drop interface allows users to develop websites without learning any complex programming languages. This interface, along with the application's open architecture, makes it easy for people to develop websites with blogs, photos, music, video - almost any content found on the Internet today.
For more information about Fifth Generation Systems, please visit http://www.5g.com .
Contact Information
Steve Poppe
Fifth Generation Systems, Inc.
516.625.8900 x24
steve.poppe @ 5g.com
Matthew Kraft
Spector and Associates
212.943.5858
mkraft @ spectorandassociates.net
# # #