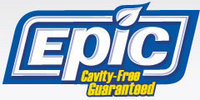 Provo, UT (PRWEB) December 20, 2007
Dental products retailer Epic Dental recently introduced a new line of xylitol products, offering diabetics a safe and sweet alternative to sugar.
Epic Dental provides diabetics with a 100% safe, natural and sweet alternative to sugar: Xylitol. What is xylitol and where does it come from? Xylitol is an all natural sugar found in many fruits and vegetables, including raspberries and plums. It looks and tastes just like sugar and is only an 11 on the glycemic index. Diabetics have thanked Epic time and time again for finding them such a wonderful replacement to sugar! Check out Epic's new line of sugar free xylitol products - every single one of them is sugar free and safe for diabetics.
Epic's new Xylitol products are also highly beneficial to your oral hygiene. Their cavity fighting powers are proven both in the lab and in the field. Regular xylitol use will reduce the amount of cavity-causing bacteria in your mouth and help to fight cavities. A recent study suggests that you need only 6 grams of xylitol a day for it to be effective against cavities. That means you can get your daily dose with just 6 pieces of Epic's xylitol gum or 6 servings of Epic's xylitol mints, which each contain over 1 gram of xylitol.
The new line of sugar free products come in several different forms - sugar free gum, mints, toothpaste, mouthwash and sweetener. They even feature a xylitol cookbook with recipes for cooking with xylitol - now diabetics can safely enjoy sweet desserts again. Epic's xylitol chocolate sauce is highly recommended for a number of great dessert recipes!
About Epic Dental:
Epic Dental is a leading retailer of sugar free xylitol dental products, both online and offline. The customer service-oriented retailer will do anything to keep their customers smiling and to teach those who have yet to learn about the healthy benefits of Xylitol. To learn more, visit them on the web at http://www.epicdental.com.
###