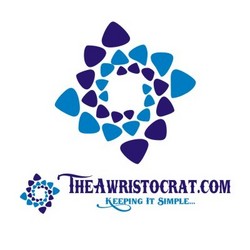 Of course, this is only the beginning. We plan to be back very soon to claim the 'Large Business of the Year' award.
Columbus, NE (PRWEB) December 20, 2007
CAS Enterprises, Inc. was recently recognized by its local community in Columbus, NE, as the Columbus Telegram's 2007 Power and Progress Small Business of the Year. Clark Swihart, CEO, and Melodee Brunken, Vice President, were present at the Second Annual Columbus Area Business Hall of Fame Banquet to accept the award. Presenting the award was Mike Johanns, former Governor of Nebraska and U.S. Secretary of Agriculture.
"Wow! This is such an awesome honor!" exclaimed Clark with a big smile on his face. "Of course, this is only the beginning. We plan to be back very soon to claim the 'Large Business of the Year' award."
The Columbus Telegram is the sponsor of the annual Power and Progress Large and Small Business of the Year Awards. Columbus Telegram readers are invited each year to nominate a Columbus area business that has made a significant contribution to the community. The selection panel guidelines include community service, company growth, unique product, service or innovative management, customer service and technological advancement.
CAS Enterprises, Inc. is a rapidly growing ecommerce company. Its flagship website, TheAwristocrat.com, specializes in unique promotional products often used as neat church and school fundraising ideas. TheAwristocrat.com's flagship product, Custom Silicone Bracelets and Rubber Wristbands was first made popular by Lance Armstrong's quickly ubiquitous yellow LIVESTRONG wristband. Although the ensuing "LIVESTRONG craze" slowly subsided, a whole new market was created that continues to use the versatility of the custom silicone wristband for such purposes as promotional items, fundraising products, raising awareness, promoting team spirit, identification bracelets and even event bands -- among others. Silicone Wristbands are still TheAwristocrat.com's best seller; however, newer products such as custom printed neck lanyards, custom slap bracelets, and personalized custom dog tags are quickly gaining ground.
MartialArtsPride.com is another internet property of CAS Enterprises, Inc. It specializes in MMA Shorts, Boxing Gloves & UFC Training Gear. Currently, its top sellers are a wide variety of MMA Shorts and UFC Gloves. MartialArtsPride.com plans to roll out its own product line in 2008 and begin concentrating on large inventory selections and super-fast shipping to its thousands of customers around the world.
Nick Norris, the Chief Operations Officer of MartialArtsPride.com, is not only an avid UFC fan, but also trains mixed martial arts, including Muay Thai Kickboxing and Jui Jitsu. Nick is the "In-House" MMA Expert and loves to help out customers and answer any questions they may have about UFC Fighting & MMA training equipment.
CAS Enterprises, Inc.'s Mission, Values, & Vision...
Our Mission ...
"To overwhelmingly exceed everyone's expectations ...

Customers (especially)
Employees
Vendors
Community
Society
... in every way possible by simply being the best."
Our Values ...
Our Mission is dependent upon the creative, intelligent and caring people at CAS Enterprises, LLC who share the following Core Values ...
Confidence: We stand behind our products, services, and our people with the utmost confidence and faith.
Creativity: We strive to break the mold. We don't need to think "Outside the Box" -- we just create a new one.
Customer Focus: We make our customers top priority and do everything possible to overwhelmingly exceed their expectations.
Dedication: We are devoted to continually improving upon our products, services, and our company as a whole. We strive to be the best and will settle for nothing less.
Fun: We believe that laughter brings us all closer together, increasing productivity and fostering stronger relationships.
Integrity: We uphold the highest standards of conduct in dealing with our customers, our co-workers, and our community.
Passion: We work hard, play hard, and live hard; we believe in giving Life everything we've got -- and more ...
Pride: We enjoy the satisfaction of a job well done. We take the utmost pleasure in providing our customers with quality products and services.
Value: We pledge to give our customers the best value possible without sacrificing quality.
Vision: We see beyond the successes of today. We look at the Big Picture, anticipate change, and adapt to best serve our customers.
Our Vision ...
CAS Enterprises, Inc.'s websites, TheAwristocrat.com and MartialArtsPride.com, are destined to become the most visited websites and online sales leaders in their respective industries -- promotional products and mixed martial arts.
# # #