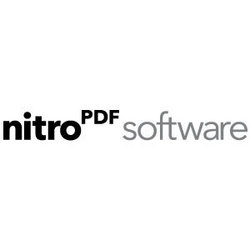 We've always been huge fans of PDF Download
CA (PRWEB) December 20, 2007
Nitro PDF Software, the company that revolutionized PDF software with its launch of the first true alternative to Adobe® Acrobat®, today announced the acquisition of PDF Download, one of the Web's most popular PDF products.
The free Firefox extension -- one of the most popular of all time -- helps millions of users regain control over the PDF files they encounter online, making browser crashes and slow downloads a thing of the past, while offering a free PDF-to-HTML conversion service.
Created by Denis Remondini, PDF Download has been downloaded more than 5.5 million times, is available in over 20 languages and is providing more than half a million free PDF-to-HTML conversions per month.
With the network infrastructure required to support such incredible popularity, Nitro PDF Software has stepped in to allow the PDF Download service to remain free by providing the necessary bandwidth and hardware.
"We've always been huge fans of PDF Download," said Sam Chandler, CEO, Nitro PDF Software. "PDF Download makes dealing with PDFs in Firefox a breeze, and the free PDF-to-HTML service is so useful. Everyone at Nitro is a PDF Download user, so we're excited to be able to support the product going forward."
Denis Remondini, PDF Download's creator, said, "Nitro PDF Software is one of the most respected names in PDF and has always supported the PDF community. I'm excited about the future for PDF Download with Nitro's support."
For PDF Download users, there will be no change to the way the product functions, and it will remain free. However, users will soon notice even faster PDF-to-HTML conversion speeds, and Nitro PDF Software intends to add great new features to the product in 2008.
More information
For more information and to download the product, visit the PDF Download web site. To see PDF Download in action, check out the Better PDF in Firefox feature video on CNET.
About Nitro PDF Software
Nitro PDF Software is one of the world's leading PDF software vendors. Headquartered in Pleasanton, California, Nitro PDF Software has operations spanning North America, Europe, Asia and Australia. The Nitro PDF Software lineup includes the enormously popular and award-winning Nitro PDF Express and Nitro PDF Professional products to create, convert and edit PDF files. Nitro PDF Software products are sold online, through corporate resellers and VARs, and at leading retailers internationally.
Nitro PDF Professional has won multiple "Product of the Year" and "Top Buy" awards from publications such as PC User magazine and Small Business Technology Magazine. Nitro PDF software, and software by Nitro PDF subsidiary ARTS PDF, is used by tens of thousands of businesses worldwide including most of the Fortune 500, with customers including American Airlines, Bank of America, Disney, General Motors, Hewlett Packard, IBM, the US Department of Defense, the US Department of Energy, the US District Courts and Microsoft.
# # #