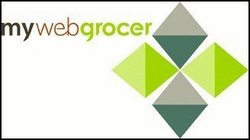 Remembering the Troops for the Holidays
Eagle Mountain, UT (PRWEB) December 22, 2007
An American soldier's life was changed forever in October 2006. Serving our Country in the bravest of ways, Gordon Ewell has now returned home but not in the way he ever imagined or hoped for. After surviving a large blast in Iraq, Gordon was left with a traumatic brain injury, slightly blind, and partially deaf. His arrival home was bittersweet; Gordon, overcome with happiness to see his wife and six children, and overwhelmed with worry what the future would entail.
Netgrocer and The Montel Williams Show have now joined their ongoing efforts to help support the American Troops with one in particular deserving Utah family in need. The family consists of Gordon, the injured Army Veteran, his wife Terra, and his six children, Shelby (17), Jaime (15), Corrine (11), Kenny (8), Scarlett (3), and Lincoln (20 months).
On December 26th this family will get a surprise of a lifetime on the upcoming episode, "Remembering the Troops for the Holidays" on The Montel Williams Show. Thanks to many contributors the family will be receiving a new car, furniture, toys, and thanks especially to Netgrocer, food on the table. Netgrocer will be donating a years worth of groceries to help alleviate some of the financial and emotional stress for this family, ordered online and delivered right to their door.
Netgrocer is the easiest, most cost efficient way to send over 25,000 items to the troops at their Military Bases throughout the world. While soldiers are away from home Netgrocer is proud to provide them with quality groceries that let them know someone cares. As expressed by one current Military soldier, "I am serving in Iraq and cannot begin to tell you how grateful I am for the service you provide. Thank you for shipping to APO and FPO addresses because it makes a huge difference when you are overseas. My family is able to send me groceries from home and I am even able to pick out what I want from your site! Thank you for bringing a little part of home to us. Sincerely, Grateful SSG - 82nd Airborne Division"
Netgrocer supports the troops entirely with their efforts and believes that pairing with The Montel Show and this giveaway is yet another opportunity to show their appreciation and care.
About The Montel Williams Show: The Montel Williams Show is a nationally syndicated program. The show is a CBS Television Distribution. They are currently in their 17th successful season.
About Netgrocer: Netgrocer.com, a division of MyWebGrocer, is a nationwide online grocery store delivering refrigerated, frozen, and non-perishable groceries, health, beauty supplies, home, and gift items. Currently they have delivered over 27,000 APO orders since 1/1/07.
# # #