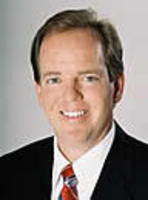 The sales force at AMS is extremely excited about the opportunity to represent Efficient Market Portfolios. A low cost, tax-efficient ETF wrap account is a solution that is in high demand from Financial Advisors
Del Mar, CA (PRWEB) December 31, 2007
Efficient Market Advisors (EMA) announced today the signing of a distribution agreement with AMS GROUP, LLC. (AMS) Efficient Market Advisors is the manager of the Efficient Market Portfolios Account, a first of its kind ETF wrap account. AMS will be the wholesale distributor of Efficient Market Portfolios accounts through financial intermediaries.
"The sales force at AMS is extremely excited about the opportunity to represent Efficient Market Portfolios. A low cost, tax-efficient ETF wrap account is a solution that is in high demand from Financial Advisors," said Rick Schilffarth, CEO of AMS.
"For the last three and one half years Efficient Market Advisors has been quietly building the longest running track record in the managed ETF account space. Now we have the premier third party distribution company to bring our services to financial advisors and their clients," said Herb W. Morgan, Chief Executive Officer of EMA.
Efficient Market Portfolios offers financial intermediaries a complete online solution including on demand performance and asset allocation monitoring, client profiling, fee billing, and the generation of Investment Policy Statements.
"The managed account industry is growing at 10% annually, while mutual fund wrap is growing in excess of 30% annually. Considering the cost and tax advantages that EMA has over traditional mutual fund wrap accounts, we expect rapid asset growth with EMA" said Bill Hoover, President of AMS.
AMS Group, LLC is an independent financial wholesaling firm dedicated to assisting financial product companies with the outsourcing of their distribution.
###