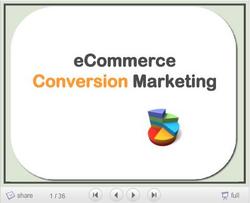 Though there may be a large interest in a particular product, many potential buyers will never find those products because they won't be triggered to search for them. We have created a viable solution to this very specific problem for our own clients and will now share the solution with other SEOs and ecommerce marketers
La Quinta, CA (PRWEB) December 28, 2007
eCommerce marketing company Hybrid Media Marketing (http://www.hybridmediamarketing.com) announces the launch of a profitable reseller partner program designed to enhance the offerings provided by SEOs, web designers, packaging designers and product marketers.
With only 50 available reseller positions and a maximum payout of 4.000 per year, per referral, the company anticipates that SEO reseller program opportunities will fill quickly.
The SEO reseller program allows SEOs, web designers and marketing companies to offer their ecommerce clients a powerful, time-tested marketing method to boost exposure of ecommerce stores and drive online ecommerce conversions.
Hybrid Media Marketing offers product placement in direct mail catalogs that are designed to drive consumers back to the e-tailer's website to buy. By increasing exposure of products through effective and profitable offline marketing channels, ecommerce retailers can capture buyers that may not have searched for products online using targeted keywords.
"Customers are impressed by an online marketing company that offers ecommerce marketing solutions that expand beyond the web. For many mid-budget ecommerce retailers, this is a type of marketing that they desire, but until now was out of their price range," says Christine O'Kelly, founder of Hybrid Media Marketing.
By 'leasing' space in a direct mail catalog that is distributed to 50,000 targeted, high income consumers each quarter, ecommerce companies can benefit from the extreme visibility and profitability of a direct mail catalog without the high cost of producing their own.
"This solution is ideal for the ecommerce client that is spending between $3000 and $10,000 per month on SEO and is looking for avenues to achieve greater visibility at a lower cost while increasing conversions," says O'Kelly.
Unlike PPC where cost per impression ranges from $0.50 to more than $7.00 per click, Hybrid Media Marketing's direct mail catalog solution costs approximately $0.04 per full page impression.
O'Kelly says that direct mail catalog marketing solves a serious problem that ecommerce retailers and their marketing companies face with online marketing. "Though there may be a large interest in a particular product, many potential buyers will never find those products because they won't be triggered to search for them. We have created a viable solution to this very specific problem for our own clients and will now share the solution with other SEOs and ecommerce marketers," says Christine O'Kelly, founder of Hybrid Media Marketing."
In order to help resellers promote catalog product placement marketing to their clients, the company has created a reseller's kit that can be downloaded from the company's website at http://hybridmediamarketing.com/partner-program-2.html.
A slideshow detailing how the catalog marketing program can enhance online traffic and ecommerce conversions is available for viewing at http://www.slideshare.net/cokelly/e-commerce-conversion-marketing.
About Hybrid Media Marketing: Hybrid Media Marketing (http://www.hybridmediamarketing.com) offers affordable ecommerce marketing solutions for small businesses online retailers. The company's unique direct mail catalog marketing strategy is designed to drive online traffic in a way that is affordable for small businesses.
###