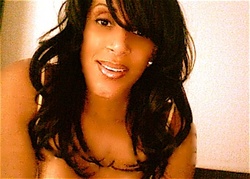 Our mission is to impact the economic climate for physicians across the globe!
Beverly Hills, CA (PRWEB) December 26, 2007
GYN GLOBAL, Inc. announced the launch of its power house physicians' marketing and specialized cosmetic surgical training portfolio aimed at increasing a physician's fame, client base, cash flow and quality of life.
At the helm of the Gyn Global enterprise, Founder and Managing Director, Rhonda Coleman, also known as the Beautefessional, is poised to dominate the healthcare industry. Coleman has tapped into the multi-billion dollar business of beauty and created a niche by delivering the perfect prescription to cure what ails physicians around the globe.
Gyn Global has seven main subsidiaries: The Gyn Global Institute, Med Media Agency, Med Practice Pros, Next Level Suite, Doctors Image, Doctors Meet Investors and Beautefessionals.
The Gyn Global Institute offers preceptorship training for physicians in vaginal rejuvenation, cosmetic surgery and pelvic reconstruction. According to the ASPS there was a sharp increase and demand with over 17 million plastic surgery procedures being performed in the U.S. from 2006 to 2007. Physicians from various specialties are flocking to Gyn Global Institute to train. Beefing up their skill set is Rx for success. The remarkably affordable fees for these courses range from $1000 to $25,000. There are group and individualized instruction packages available for physicians. The Institute's instructors are simply the best in the business. Most courses fulfill the CME credit requirements.
"More importantly our instructors teach other physicians a valuable skill set without price gouging for the training. Just because some docs have made it to the top doesn't mean its ethical or sound to impose ridiculous restraints such as restricted 'territories', non competition clauses, cookie cutter - twin brother branding or other unreasonable limitations. Gyn Global has a vested interest in branding our physician client , increasing their client base, their cash flow and their quality of life by taking their business to the next level. Gyn Global epitomizes the behind the scenes, top doc super team! Our team drives the client to achieve personal and professional excellence. The goal is to get our clients to their own personal super bowl. We don't have to steal their thunder and be the center of attention. The spotlight is and rightfully so shall always be on the physician client and never the instructor nor the company behind the genius physician. Gyn Global never forgets that we earn our living from these physicians that pay us for services. If we elect to accept a client we are going to go above and beyond each and every day. We'll be in the trenches doing the tough work to make our client #1. " says Coleman.
Physicians who want a piece of the multi billion dollar biz of beauty prosperity pie are going global while eagerly retaining the Beverly Hills based firm. Other Gyn Global services include physician, med spa, healthcare and cosmetic surgery marketing, web design, development, seo, event planning, red carpet vip access , paid public speaking, product endorsement , television, film, radio opportunities, media placement, doctors image consulting and packaging.
Gyn Global has partnered with the elite who's who from a cross section of industries including the beauty, medical, legal, entertainment, media, advertising, publishing, public relations, and technology fields to insure the client's success.
Rhonda Coleman's past accomplishments led her to manage the careers of many high-profile entertainers, professional athletes, celebrities and supermodels. For the past 10 years, Rhonda has dedicated herself to physician consulting. She now personally manages an elite group of America's most successful physicians, overseeing their public speaking, spokesperson, product endorsement, literary, scientific, philanthropic and entertainment career opportunities.
Coleman hails from a family of renown ivy league physicians, philanthropists and celebrities. She has dedicated her life to physician legacy management, a top tier consultancy service that transforms physicians into genius medical pioneers, global contributors and household names.
The firm has recruited the best of the best in the business, currently operating with an in house staff of over a dozen executive directors including five top physicians specializing in gynecology, cosmetic surgery, dermatology, plastic surgery and breast surgery.
Coleman intends to carve out market share with an innovative business model, highly guarded trade secrets, insider knowledge, proprietary technology, a platinum rolodex, esteemed sponsors, brilliant legal minds, top docs in the family and also on the payroll and finally, a near army totaling over two hundred plus strategic sales soldiers. The firm is currently involved in an aggressive nationwide expansion with plans to open up two dozen luxe offices in 2008. According to the AMA there are over 800,000 physicians in the U.S. "Our mission is to impact the economic climate for physicians across the globe!" adds Coleman.
"Gyn Global leads the industry in delivering innovative, high end, yet cost effective solution packages with quick turn times. Physicians can count on our trusted advisors also known as Beautefessionals, to provide customized consultancy services, and serve as a one stop physician's problem solving shop. No other company in the world even comes close to our expertise, background, swagger, results and significant research performed. " says Coleman.
Additional fulfillment provided by the dynamic agency includes physicians' legacy and literary project management, philanthropic opportunities, medical research, trademark, patents and invention management. Gyn Global boasts a world wide think tank of expert financiers, attorneys, physicians, entertainment execs and branding gurus.
Exclusive to the platform are the funding and social networking components for doctors by doctors. Red Carpet & Philanthropic Events compliment the Gyn Global scintillating networking roster for 2008. The Doctors Meet Investors network healthcare funding, is comprised of angel investors and venture capital firms that are focused on funding physicians' endeavors, medical inventions, research, medical technology and other healthcare related platforms. This component also provides research, field studies, grants, business plan creation services for physicians and other related start up services including consulting, practice assessments, audits, medical billing, practice expansion, medical staffing, site selection, design and more.
For more information on the Gyn Global portfolio of services, rates, case studies, preceptorships in vaginal rejuvenation, cosmetic surgery training, healthcare consulting, subsidiaries, cosmetic surgery franchise opportunities or sponsorship opportunities please log onto http://www.gynglobal.com
###