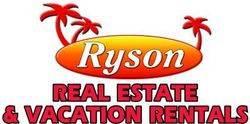 Galveston, TX (PRWEB) December 28, 2007
Ryson Real Estate and Vacation Rentals has been on Galveston Island for almost two years now. Owners Jason Keeling and Ryan Loofboro have worked together to form a wonderful team in Real Estate, and a rapidly growing Vacation Rental business. With two new additions to their team, Samantha Barber and Jesse Roberts, they hope to grow even faster.
Samantha has come into Ryson to help out as the new Galveston vacation rental manager. With two years of management experience she will be a nice addition to the growing needs of Ryson. Currently Samantha is attending Galveston College to major in Nursing. A full time student, and full time employee leaves little time for extracurricular activities, but in her spare time Samantha enjoys outdoor activities. Fishing, going to the beach, and working out are just a few ways she unwinds after a long week.
Jesse is a retired commercial diver that has worked all over the southern US, including Texas, Florida, Louisiana, and the Gulf of Mexico and now calls Galveston home. Mr. Roberts is our new Rental Agent and is in charge of the cleaning crews. He is also responsible for making sure all the repair work in the rentals is up to our discerning standards. In his spare time he likes fishing, camping and hiking.
Ryson looks forward to working with our new help, and hope that our guests will find the experience just as pleasurable.
###