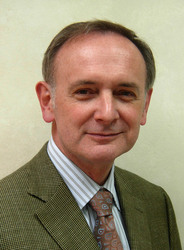 Laser liposuction is the perfect solution for anyone looking to remove limited amounts of fat in targeted areas, up to about eight pounds
Lansdale, PA (PRWEB) December 28, 2007
Leading Cosmetic Dermatologist James Fairfield, MD has just released another in a series of free articles on his web site. Smart Lipo -- Smarter for Stubborn Fatty Areas Than Liposuction is available for immediate download at http://www.CMDerm.com.
"Fat. It accumulates under our skin, especially as we get older, right where we don't want it," says Cosmetic Dermatologist James Fairfield. "Love handles, saddlebags, the tummy fat, arms and thigh fat, jowls and neck and under the chin fat, back fat and male chest fat (yes, I am talking about man boobs). Nobody's happy about it -- that's what I hear over and over from my clients."
Diet and exercise help with overall weight reduction, but sometimes even regular workouts simply can't get rid of lumpy fat in those problem areas. That's why a lot of people are interested in a new treatment called "Smart Lipo." It's a minimally invasive procedure with great advantages over regular liposuction.
What is Smart Lipo? It's laser liposuction, a radical advance in "body sculpting" for fatty areas.
Up to now, treatment for problem fatty areas has been either surgery (a tummy tuck, for example) or liposuction. Both involve general anesthesia, stitches, scarring, bruising and considerable down time. "I don't know if you've seen the liposuction procedure on TV, but there's a lot of shoving of the suction equipment -- it's highly invasive, and it can even be dangerous in the wrong hands!" says Dr. Fairfield. "And it loosens the skin, leaving grooves and ripples on the surface -- far from smooth."
Smart Lipo uses laser energy that targets the fat cells, melting them away. They are then withdrawn with super-fine tubes. The procedure causes a tightening of the skin over the area, another benefit over regular liposuction. Patients have no stitches or scarring, and bruising is dramatically reduced. Smart Lipo is a very safe, gentle procedure (FDA-approved), brief and highly efficient, with much less down time for recovery. Many patients see the results they want after a single treatment, Fairfield explains.
"Laser liposuction is the perfect solution for anyone looking to remove limited amounts of fat in targeted areas, up to about eight pounds," Fairfield notes. "Anyone desiring to remove more fat than this will want to discuss one of the other procedures with a cosmetic dermatologist or other professional specialist."
"Aren't we lucky to live at a time when technology is giving us such a great, individualized, smart alternative for getting rid of pesky fat?" asks Fairfield.
James C. Fairfield, MD has established the oldest and most respected dermatology practice in the Delaware Valley. For more free cosmetic dermatology information and resources and to sign up for his free report, Erase the Years, visit his web site at http://www.CMDerm.com
# # #