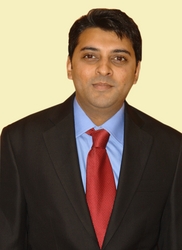 New York,NY (PRWEB) December 28, 2007
Direct Flights International Pty Ltd (DFI) is a privately owned Australian company. Its core business activities are: Online travel portal, Travel Consolidation and Western Union Money Transfer Services. They not only wanted to increase their website traffic, but also sales. And they wanted traffic from Australia only.
They approached eAffiliatez to review their affiliate program with two Australian networks. On review, eAffiliatez team came up with following suggestions:-
1. Remove all affiliates indulging in parasitic activities (ie replacing other affiliate cookies with their own cookie or doing email spam or search engine spamming).
2. Implement new well designed creatives for affiliates.
3. Reverse auto approval of affiliates to manual approval.
After implementing the above suggestions, eAffiliatez team also helped DFI to increase number of affiliates promoting their offer. Plus the team motivated affiliates to perform better.
According to Mr Nay Phu Tran, (C.E.O. & Managing Director - DFI ), "As a result of assigning the Affiliate Program Management to eAffiliatez we have saved tens of thousands of dollars in commission payments to affiliates that engaged in unethical marketing practices / spamming. The team always responded to our questions in a timely manner and followed their schedule as well as provided accurate reports to keep us informed about the progress of the Affiliate Marketing Management Services. They are easy to work with. We had a wonderful experience working with eAffiliatez and the success of the Affiliate Program has clearly given a new direction to my business."
About eAffiliatez :- eAffiliatez is affiliate marketing and management arm of eBrandz Inc (Search Marketing Company). eAffiliatez helps merchants manage affiliate programs for clients and helping them grow their business. The pricing for affiliate management services starts at $200 per month.
Contact:
Sameer Sama
Phone: +1-212-685-6060.
###