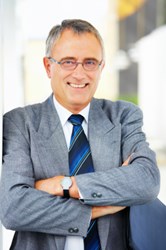 (PRWEB) April 03, 2007
Los Angeles, CA (PRWEB) April 3, 2007 -- Kevin Wessell, CEO of Companies Incorporated and renowned asset protection and estate planning expert, said today that there are, as he sees it, five major tools used to protect assets and provide financial privacy:
1. Land trusts for your personal residence and investment property.
2. Corporation for your business
3. US limited liability company for protecting real estate
4. Foreign limited liability company for protecting liquid assets
5. Foreign trust for high net worth asset protection
This information addresses the benefits of a land trust in simple terms from the layman's perspective.
Land Trust for Your Personal Residence and Investment Property
A land trust is a document that allows you to own your property privately.
For example, let's paint a picture where you are in an automobile accident. You have $1 million of auto insurance. But you hit a stock broker and you are sued for $3 million. If you own your house and investment properties in your own name, it is likely that the attorney initiating the lawsuit against you will easily find your house and any other real properties in the public records. If you own a home, it tends to show some financial stability. The lawyer will be much more likely to file the lawsuit. The attorney can immediately have the sheriff pull up in front of your house, pound on your door while are eating dinner and hand you your lawsuit in front of your family and neighbors. However, when you hold title to your house in a land trust, it's like keeping your ownership locked in a safe. The law says your land trust does not generally have to be filed in the public records. It keeps your ownership private. Nobody has to know you own your house but you.
The land trust has three parties: First is the settlor. The settlor is typically you because you are having the trust created. Second is the trustee. The trustee has little to no control of the property. This can be a sister or an in-law or a real estate agent. For privacy, it is best to have someone without your last name serve as your trustee. Virtually all trusts needs a trustee but with this kind of trust they typically have very little control. Third, is the beneficiary. The beneficiary receives of the benefits of the trust. In this scenario, that is you. The beneficiary generally has the bulk of the control. The beneficiary directs when property is bought and sold. The beneficiary is the one who can refinance the property or collects the rental income for an investment property.
One big benefit is that the tax advantages remain intact. When you sell your house it is virtually the same as if you owned the house in your own name. If you have lived in the home for two out of the last five years you are not required have to pay income taxes on up to $250,000 of the profits for single person or $500,000 for a married couple.
What you have achieved is privacy of ownership.
What Will the Lender Say?
The Garn - St Germain Depository Institutions Act of 1982 specifically allows one to place one's property into the type of land trust to which we refer without triggering the due-on-sale clause.
Land trusts have been used in all 50 US states. Some state statutes do not make specific reference to a land trust but they have been used in all states.
One of our clients had a neighbor walk in the front yard of one of their houses. She broke her ankle, suffered a blood clot and died! These unfortunate people were sued for everything they had. They were sued for much more than what their insurance could cover. If they had done one thing - owned the property in a land trust - the litigation would likely not have been initiated. The manner in which we structure the land trust, outsiders do not know the property belongs to you. So, it is a mystery who the lawyer is to sue. There may be substantial outlay of cash to discover if it is worth suing you.
One of the associates in our office bought his first income property in the state of Washington. It was a run-down 6- unit apartment building. He hired a contractor to fix it up. But the con-tractor turned out to be a con artist. He got in a legal battle that lasted 4 years and cost him $157,000. If he had done one thing…that's own his properties in a land trust, instead of his own name…. that probably would not have happened. But instead, they saw that he owned a home and an investment property, so they decided to sue. So, your land trust owning your property protects can give you the privacy to protect you from losing your own home, your car, your bank account and having 25% of your future income garnished for the next 20 years.
For more information about forming a land trust or other asset protection or financial privacy tool, call 800-830-1055 or 661-253-3303 or visit http://www.companiesinc.com
Companies Incorporated is a document filing company and is not a law firm or accounting firm. The information presented herein is designed to provide accurate and authoritative information with regard to the subject matter covered. It is presented with the understanding that Kevin Wessell and/or Companies Incorporated is not engaged in rendering legal, accounting, or other professional advice. If legal advice or other expert assistance is required, the services of a competent professional person should be sought.
###