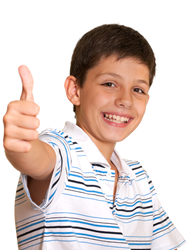 AttenGo targets the root cause of ADD/ADHD and provides a long-term solution.
(PRWEB) August 04, 2007
(PRWEB) August 4, 2007 -- AttenGo™ Ltd., recently announced a new Internet site that specializes in neuro-cognitive therapy for ADHD children and adults.
It's an online training program - a result of intensive research with patients suffering from attention deficit related to ADD, ADHD and Executive Functions Disorders.
AttenGo™ is a modular program that, with the help of a sophisticated online assessment, tailors an individual program that best fits the condition.
AttenGo adjusts the program to the person's needs and targets to treat specific areas of difficulty.
We have been treating many individuals, both children and adults, who are suffering from attention deficit hyperactive disorders using the program, and the results are amazing. Individuals who were once labeled lazy, or incapable, are now exhibiting a marked ability to process information and apply it in school or at work.
Over 5 percent of children in North America suffer from attention deficit disorder (ADD), attention deficit hyperactive disorder (ADHD) and learning disabilities. Children with attention deficits have problems concentrating in class. Their minds tend to wander, and they cannot absorb all the information conveyed to them because they cannot maintain their focus for too long. As a result, their academic performance suffers and they need additional help in school and in preparing homework. If their condition also includes a hyperactivity element they tend to fidget, feel restless and exhibit impatience. Many such kids are very smart intellectually, but experience difficulty applying their natural intelligence in school because of their inability to sustain attention.
Adults with ADHD experience slower than usual processing speed, they cannot sustain their focus at work, they tend to procrastinate and may have problems in organizing, prioritizing, even in decision making. Their inability to sustain focus usually results in low productivity, which in turn may cause elevated levels of stress.
AttenGo represents a real breakthrough in this field of cognitive and brain function improvement.
AttenGo is not a language or math program, nor is it a program that teaches coping strategies. It contains two modules: AttenFocus™ that helps in improving all aspects of attention, focus and concentration, and AttenMemory™ that helps in improving short term, long term, and working memory as well as content processing, in general. It has been successfully used with children and adults suffering from: ADD, ADHD, LD, dyslexia, sensory motor integration disorder, central auditory processing disorder, as well as victims of accidents and post stroke patients.
By building a strong neuro-cognitive foundation, all cognitive skills such as reading, writing, listening and learning in general, as well as executive functions (planning, prioritizing, organizing, decision making, behavior control) and working memory can be significantly improved.
AttenGo will help in enhancing all fundamental cognitive skills and abilities such as: Attention duration, selective attention, divided attention, working memory, sequential processing, simultaneous processing, sensory motor coordination, visual processing, auditory processing, audio-visual coordination, peripheral vision
It has also proven to significantly improve frontal lobe activation using innovative EEG technology.
Such improvement will in time translate into better attention and concentration, improved memory and reduced hyperactivity. In addition, it will enhance behavioral control, as well as planning, prioritizing and organizational skills.
"We insisted on making this program available to all and at an affordable price. Nothing is more satisfying than getting parents write you a letter describing how well their child is doing in school after only 3 or 4 months of training," said Ricky. Simon, founder and managing director at AttenGo Ltd.
With the Food and Drug Administration adding more warnings to ADD, ADHD medications, no wonder so many parents are looking for a drug-free approach to solve their children's attention related problems.
For more information and published researches, please contact: support@attengo.com
Or go to: http://www.AttenGo.com
# # #