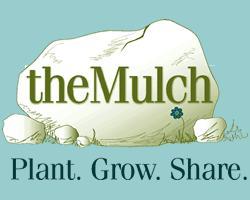 The original thought of building a gardening community came to me about five years ago
San Diego, CA (PRWEB) October 1, 2007
The Mulch (http://www.theMulch.com) has officially launched an independent online gardening community where gardeners of all abilities are connected by the plants they grow. The website brings gardening experts and everyday gardeners together to easily share information in an unbiased setting.
TheMulch.com puts individual gardeners and their plants at the center of a social network like MySpace or Facebook that links members by the specific plants in their gardens. Based on a customized plant data management system, the website provides a single place to manage one's gardens and plant lists, get answers and share information based on location, gardening ability and interests. Membership in TheMulch.com is free. Premium features expanding member services are in development.
Members select their plants from an 85,000-strong-and-growing plant database to create lists of the plants they own, plants they desire, those they're having problems with and even the ones they've killed. Members also visit each other's lists, keep public or private comments or reminders on each of their plants, see what plants they have in common with other members and communicate easily among others in the community.
The goal is to provide an easy way for gardeners from all over the world to easily meet, socialize, look up and share information, offer garden tips, manage their gardens and become better gardeners. TheMulch.com also offers member photo galleries, forums and blogs, as well as plant recommendations from a growing field of professional gardening experts. Also online is a directory of gardening resources and a calendar dedicated to gardening events.
The website was launched in March of 2007 as a "beta" site with roots in Southern California, but it quickly became apparent the site would grow to serve gardeners everywhere.
"The original thought of building a gardening community came to me about five years ago," said Mitch Shirts, president of theMulch.com and an avid gardening enthusiast. "I was standing in my garden completely frustrated by the lack of information I could find about plants in my area ... So I thought, 'This is America; here's a need. I should build a place where people could make their garden and plants the center of a big regional gardening community -- a place where we could manage plants, socialize and at the same time connect local experts with gardeners like me'."
The Mulch is owned and operated by an independent team at Muckle Enterprises, LLC.
# # #