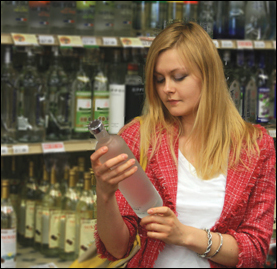 London, UK (PRWEB) July 12, 2007
The US Drinks Conference 2007 is scheduled for Tuesday 16 October 2007 at the prestigious Army & Navy Club in London, UK. An experienced slate of senior U.S. beer, wine and spirits executives will be presenting the critical information needed to be successful in the American beverage alcohol market across all segments of the three-tier system.
The conference will include up-to-date data on the U.S. market; proprietary research on American consumer trends in the on and off-trade; strategies brand owners and marketers can apply immediately to grow their brands; learn the things to do…and not do…to be successful in the U.S.; and network with wine, beer and spirits suppliers from around the globe who are making it happen in the U.S. right now.
The one-day event will present a comprehensive overview of the US market from all perspectives including government regulations, the three tier system and the impact of distributor consolidation, marketing insights through case histories, and new market research.
Key Questions That Will be Answered:

What are the critical steps needed to negotiate the maze of U.S. federal and state regulations and licensing requirements?
What are the trends in the US on and off trade, and how to use this information to decide how, when and where to market products?
With US distribution consolidating so dramatically, what are the options for new or smaller suppliers?
How to allocate marketing resources?
How to test market products in America?
Real-world case studies of brands that have successfully grown in the U.S.
Understanding and leveraging the three-tier system of Supplier-Distributor-On and Off Trade Retailer.
The US Drinks Conference will be held Tuesday, 16 Oct, 2007 at the prestigious Army & Navy Club in London. Details and registration for the conference can be found at http://www.USDrinksConference.com or by calling 860-676-7900 in the US and 44 208 205 7277 in the UK.
The conference is being brought to you by:

MHW Ltd. is the premier provider of national import services including regulatory compliance, transportation, logistics, warehousing, reporting, billing and collection. MHW also provides distribution and sales services in key US markets.
Next Level Marketing is a nationally recognized marketing and promotion agency specializing in management of promotional marketing teams as well as training and custom market research for the on-trade.
Brand Action Team provides marketing strategy and support programs with a focus on practical and efficient spend of marketing resources for maximum impact at the on and off trade.
###