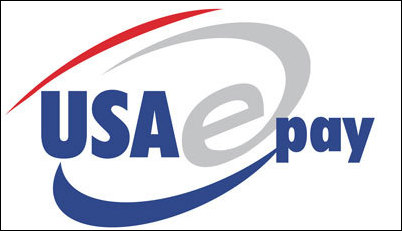 A merchant can use a Blackberry phone one month and switch to a Java phone the next month and then switch again to a Windows Mobile phone and use the same W-ePay devices for the credit card processing
Los Angeles, CA (PRWEB) January 15, 2007
USA ePay, a GorCorp company, was pleased to announce the release of its latest addition to the Wireless ePay family, Wireless ePay for Windows Mobile. The new version is designed for Pocket PC's, Smart Phones and other mobile devices with the Windows Mobile operating system. The Windows Mobile version is the third type of Wireless ePay software that USA ePay has released; current types are J2ME [for such phones as Nokia and Motorola], and the Blackberry version.
"Wireless ePay for Windows Mobile is the latest and one of the greatest leaps for Wireless ePay," said CEO Ben Goretsky. "Along with the already popular Blackberry and Java versions of the software, the Windows Mobile edition allows us to support a new, larger percentage of mobile devices." USA ePay has already successfully setup accounts with Wireless ePay on such devices as the Cingular Blackjack, Cingular's 8125, 8525, 3125, T-Mobile's SDA, MDA, Dash and Verizon's Motorola Q.
The software interacts via Bluetooth to USA ePay's W-ePay SC30 device. The W-ePay SC30 is an all-in-one swiper and printer for credit card processing. This device allows USA ePay wireless merchants to switch between different mobile devices and still keep the W-ePay SC30 for processing; cutting out costs for new equipment. "A merchant can use a Blackberry phone one month and switch to a Java phone the next month and then switch again to a Windows Mobile phone and use the same W-ePay devices for the credit card processing", says director of marketing Gene Bochkovsky. "We have removed the need for new equipment every time a wireless merchant changes their phone or provider, our device is flexible in all those aspects."
The Wireless ePay software is a credit card machine loaded on your cell phone or other mobile device. The software carries all the basic features of a credit card machine (sale, void, credit, authonly, postauth…) as well as other features like detailed reporting that a typical machine would not have. The software is also non-carrier dependent making it possible to work on any network that provides data or an internet package. Wireless ePay for Windows Mobile, along with the other versions of Wireless ePay, is now available at USA ePay.
About USA ePay
USA ePay is a full-service ECI and Retail certified payment gateway which supports the First Data Nashville, TSYS [Vital], Paymentech and Global platforms. USA ePay, is a PCI compliant gateway and is certified with the Visa USA CISP and MasterCard SDP programs. The gateway supports the Verified by Visa and MasterCard SecureCode programs. The USA ePay gateway also carries the basic features of Address Verification System, CVV2 and CVC, Recurring Billing and a free developer's library on their website. For more information, please visit http://www.usaepay.com or call 866.USA.EPAY (872-3729).
# # #