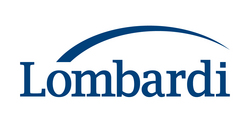 Gaining Adoption for Your BPM Initiative
Austin, TX (PRWEB) August 28, 2008
Lombardi, a leader in business process management (BPM), today announced that two of its customers will be speaking at Gartner's upcoming Business Process Management Summit. Additionally, Lombardi president Phil Gilbert will be addressing the conference delegates during a luncheon keynote. Lombardi is a sponsor of the three day event, which will be held on September 10 - 12, 2008 at the Gaylord National Resort and Convention Center in Washington, DC. The theme of this event is "Establishing Your Organization's Path to Business Value with BPM."
Gartner's BPM Summit is designed to offer strategies and tactics to help companies align their business strategy with IT to maximize operational agility, as well as provided new opportunities to expand revenues and productivity.
Bob Shallow, director of global product development at NACCO Materials Handling Group, has been selected by Gartner to share his experiences on a BPM case study panel session during the conference. The session, moderated by BPM analyst Elise Olding, is entitled "Gaining Adoption for Your BPM Initiative," and will be held on Thursday, September 11, 2008, in the Maryland A Ballroom at 1:45 - 2:45 p.m. local time. During the session, Mr. Shallow and other panelists will share real-world insight on the challenges that must be addressed and overcome to establish a BPM discipline, including changing the culture and the way people think about work and other approaches that helped with their success.
Similarly, Gene Rawls, vice president of continuous improvement at Wells Fargo Financial, will present his company's BPM experiences in a Lombardi hosted case study session during the conference. During the session, entitled "How Wells Fargo Built a Cross-Organizational BPM Capability," Mr. Rawls will review how Wells Fargo Financial created a sustainable model for implementing and extending BPM throughout the organization, how they staff BPM teams, and established a Center of Excellence. The case study session is being held on Wednesday, September 10, in the Maryland D Ballroom at 11:50 - 12:15 p.m.
Immediately following Mr. Rawls' case study session, Toby Cappello, Lombardi's vice president of professional services, will present "Breaking Down the Three Major Barriers to BPM Success." During the session, Mr. Cappello will share important guidance for ensuring long-term BPM success with proven project development and deployment capabilities. Customer deployments will be profiled during this informative solution provider session. The session is being held on Wednesday, September 10, in the Maryland D Ballroom from 11:30 a.m. - 12:00 noon.
Additionally, Phil Gilbert, Lombardi's president and the chairman of the Object Management Group (OMG) BPM standards subcommittee, will present a conference luncheon address entitled "Governing An Enterprise-Wide BPM Program," on Thursday, September 11, in the Cherry Blossom Ballroom from 12:00 - 12:30 p.m. During the session, Mr. Gilbert will share insight into the new structural capabilities in chartering and governance required to make BPM an internal competency in order to scale the delivery of BPM projects, as well as propose five 'Charters for BPM Governance' to help companies make the move from "project to program."
As a Platinum sponsor of the Gartner conference, Lombardi staff will be available throughout the conference in the Solution Showcase at Booth #10, to demonstrate its award-winning BPM product portfolio, including Lombardi Blueprint™, an 'on-demand' process-documentation tool that is used to collaboratively map an organization's business processes, identify problems, and prioritize improvement opportunities and Lombardi Teamworks 6 Enterprise Edition, named the "Best Business Process Management" product and recipient of a 2008 Technology of the Year Award by IDG's InfoWorld.
The sessions are open to all conference attendees. For more information about the conference and to review the complete agenda, visit Gartner's BPM Summit Overview Site.
About Lombardi
Lombardi is a leader in business process management (BPM). We offer award-winning BPM technology and services to help our customers, partners and government agencies around the world succeed with their process improvement initiatives.
Lombardi is behind some of the largest, most successful BPM implementations in the world. Our customers include Allianz Group, Aflac, Banco Espirito Santo, Barclays Global Investors, Dell, El Paso Energy, FETAC, Financial Services Authority, Ford Motor Company, Hasbro, ING Direct, Intel, Maritz Travel, National Bank of Canada, National Institute of Health, Safety-Kleen, T-Mobile, UCLH, Xbridge and numerous governmental agencies. For more information, visit http://www.lombardi.com.
Lombardi, Teamworks are registered trademarks and Teamworks Process Optimizer, Teamworks Portal, Teamworks for Office, Teamworks for SharePoint, Teamworks for Organization Management and Lombardi Blueprint are trademarks of Lombardi Software, Inc. All other company/product names and service marks may be trademarks or registered trademarks of their respective companies.
# # #