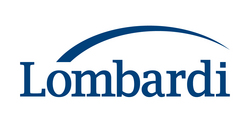 Using BPM to Adhere to the Government's 18 week Referral-To-Treatment (RTT) Targets
London, UK (PRWEB) September 25, 2008
Lombardi, a leader in business process management (BPM), today announced that one of its customers has been selected to present at the IRM UK's upcoming BPM Europe 2008 conference. The three day event will be held on 29 September - 1 October, 2008 at the Waldorf Hilton Hotel, London, UK. The theme of the conference is to "Align Strategy, Processes and Services."
Mr. James Thomas, Director of IT at University College London Hospitals (a NHS Trust), has been selected by IRM UK to share his BPM experiences in a case study session during the conference. The session is entitled "Using BPM to Adhere to the Government's 18 week Referral-To-Treatment (RTT) Targets," and will be held on Wednesday, 1 October, 2008 at 10:55 - 11:45 a.m. local time. Mr. Thomas will highlight the transformation of the patient tracking processes at UCLH. The session will take the audience through how UCLH managed this large process improvement effort, and will share the project results and the lessons learned along the way.
The Business Process Management Conference Europe 2008 provides a forum covering strategic enterprise-level management challenges, latest process analysis and design practices and technology implementation considerations for modelling, SOA and BPMS.
The session is open to all conference attendees. For more information about the conference and to review the complete agenda, visit http://www.irmuk.co.uk/bpm2008/ .
About Lombardi
Lombardi is a leader in business process management (BPM). We offer award-winning BPM technology and services to help our customers, partners and government agencies around the world succeed with their process improvement initiatives.
Lombardi is behind some of the largest, most successful BPM implementations in the world. Our customers include Allianz Group, Aflac, Banco Espirito Santo, Barclays Global Investors, Dell, El Paso Energy, FETAC, Financial Services Authority, Ford Motor Company, Hasbro, ING Direct, Intel, Maritz Travel, National Bank of Canada, National Institute of Health, Safety-Kleen, T-Mobile, UCLH, Wells Fargo Financial, Xbridge and numerous governmental agencies. For more information, visit http://www.lombardi.com.
Lombardi, Teamworks are registered trademarks and Teamworks Process Optimizer, Teamworks Portal, Teamworks for Office, Teamworks for SharePoint, Teamworks for Organization Management and Lombardi Blueprint are trademarks of Lombardi Software, Inc. All other company/product names and service marks may be trademarks or registered trademarks of their respective companies.
###