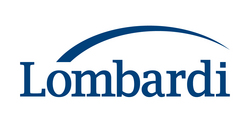 It is perfect for those people who are new to process improvement and documentation and need to quickly learn the fundamentals.
Austin, Texas (PRWEB) October 27, 2008
Lombardi®, a leader in business process management (BPM) software, today announced the availability of "Process Mapping 101," an online, on-demand training course that is designed to teach participants how to immediately get started with process mapping using Lombardi Blueprint™. The course has been created by Lombardi and Dr. Bruce Silver, the founder of BPMessentials.com, the leading provider of training on process modeling using BPMN. Along with Bruce, the course is hosted by Shelley Sweet, president of I4 Process, who has over 15 years' experience working with organizations facilitating process improvement and process redesign.
"I found the training very helpful and appreciated the convenience of it being online," said Katrina Shockey, senior manager of internal audit at Tween Brands, Inc. "It is perfect for those people who are new to process improvement and documentation and need to quickly learn the fundamentals."
Process Mapping 101 is a two-hour, self-paced online course that uses a mixture of narrative, simulated sessions and hands-on exercises to instruct participants how to get started with process mapping, get visibility into processes and identify areas for improvement. Students learn how to organize a process documentation project for success, identify who needs to be involved in the effort, and conduct effective mapping sessions using Lombardi Blueprint.
"When we launched Blueprint nearly two years ago, our goal was to make it easier for real business people to discuss, align and document their processes," said Phil Gilbert, president of Lombardi. "Process Mapping 101 combines Blueprint's ease-of-use with Bruce and Shelley's methodology, and makes process discovery and mapping straightforward and easy to understand. In these turbulent times, it's more important than ever that people in all parts of a business have an accurate understanding of responsibilities, risks, problems and improvement opportunities in all of their key processes. The combination of Blueprint and this new training makes it possible for anyone to get started immediately."
The course is divided into five modules and is designed for Business Owners, Subject Matter Experts, Project Managers, and Business Analysts who are looking to learn how to get started with process mapping. The training comes with a 20-page reference guide that students may print out and use as a quick reference guide after the course is completed.
"In this training we've tried to provide a cookbook approach to getting started in BPM: organizing the project team, facilitating the mapping sessions, and capturing that information in a process diagram," said Bruce Silver, founder of BPMessentials.com and co-developer of the course. "Blueprint is a perfect tool for that, and we plan to use it in future course development as well."
The training is available immediately and is priced at $195 per individual or free with any 10-seat annual Blueprint subscription. For more information or to get started, visit: http://www.lombardi.com/bpm-blueprint-training.php.
About Lombardi:
Lombardi is a leader in business process management (BPM). We offer award-winning BPM technology and services to help our customers, partners and government agencies around the world succeed with their process improvement initiatives.
Lombardi is behind some of the largest, most successful BPM implementations in the world. Our customers include Allianz Group, Aflac, Banco Espirito Santo, Barclays Global Investors, Dell, El Paso Energy, FETAC, Financial Services Authority, Ford Motor Company, Hasbro, ING Direct, Intel, Maritz Travel, National Bank of Canada, National Institute of Health, Safety-Kleen, T-Mobile, UCLH, Wells Fargo Financial, Xbridge and numerous governmental agencies. For more information, visit http://www.lombardi.com.
Lombardi, Teamworks are registered trademarks and Teamworks Process Optimizer, Teamworks Portal, Teamworks for Office, Teamworks for SharePoint, Teamworks for Organization Management and Lombardi Blueprint are trademarks of Lombardi Software, Inc. All other company/product names and service marks may be trademarks or registered trademarks of their respective companies.
###