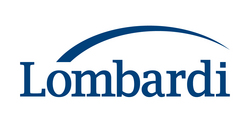 Embrace technology chaos. Deliver business results.
Austin, TX (PRWEB) September 16, 2008
Lombardi, a leader in business process management (BPM), today announced that one of its customers has been selected to present at Forrester Research's upcoming Business & Technology Leadership Forum 2008. The two day event will be held on September 23 - 24, 2008 at the JW Marriott Orlando, Grande Lakes in Orlando, FL. The theme of the conference is to "Embrace technology chaos. Deliver business results." Lombardi is a silver-level sponsor of the event.
Forrester's Business & Technology Leadership Forum 2008 is designed to arm technology and business leaders with emerging organizational, process, and technology practices that balance chaos and control to drive new business value, without placing the organization at risk.
Mr. Gene Rawls, vice president of continuous improvement at Wells Fargo Financial, has been selected to share his experiences on an end-user panel session during the conference. The panel session, moderated by Forrester vice president and research director Connie Moore, is entitled "Delivering Business Value Through Continuous Improvement." Mr. Rawls and other panelists will share their views on how continuous improvement teams using business process management techniques and technologies can tap into the constant, relentless changes that all companies go through to power business process automation that finally keeps pace with the business. The panel session is being held on Tuesday, September 23, 2008 at 11:40 a.m. - 12:30 p.m.
As a silver sponsor of the Forrester conference, Lombardi staff will be available throughout the conference in the technology showcase at Booth #101, to demonstrate its award-winning BPM product portfolio, including Lombardi Blueprint™, an 'on-demand' process-documentation tool that is used to collaboratively map an organization's business processes, identify problems, and prioritize improvement opportunities and Lombardi Teamworks 6 Enterprise Edition, named the "Best Business Process Management" product and recipient of a 2008 Technology of the Year Award by IDG's InfoWorld.
The sessions are open to all conference attendees. For more information about the conference and to review the complete agenda, visit http://www.forrester.com/events/eventdetail?eventID=2200 .
About Lombardi
Lombardi is a leader in business process management (BPM). We offer award-winning BPM technology and services to help our customers, partners and government agencies around the world succeed with their process improvement initiatives.
Lombardi is behind some of the largest, most successful BPM implementations in the world. Our customers include Allianz Group, Aflac, Banco Espirito Santo, Barclays Global Investors, Dell, El Paso Energy, FETAC, Financial Services Authority, Ford Motor Company, Hasbro, ING Direct, Intel, Maritz Travel, National Bank of Canada, National Institute of Health, Safety-Kleen, T-Mobile, UCLH, Wells Fargo Financial, Xbridge and numerous governmental agencies. For more information, visit http://www.lombardi.com.
Lombardi, Teamworks are registered trademarks and Teamworks Process Optimizer, Teamworks Portal, Teamworks for Office, Teamworks for SharePoint, Teamworks for Organization Management and Lombardi Blueprint are trademarks of Lombardi Software, Inc. All other company/product names and service marks may be trademarks or registered trademarks of their respective companies.
###