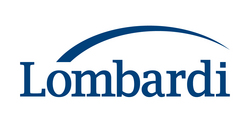 Teamworks is helping us achieve that by giving us detailed visibility into our processes that allows us to make the right decisions at the right times.
London, UK (PRWEB) September 9, 2008
Lombardi, a leader in business process management (BPM), has today announced that OAD Groep BV, a tour operator based in Holten, The Netherlands, has selected its award-winning Teamworks® BPM software suite in support of the company's mission-critical sales and logistics processes.
"The travel sector is highly competitive and sensitive to global economic conditions, so it's important that we continue to differentiate our company on sales efficiency and effective customer service," said Jan-Willem Torken, BPM programme manager at OAD Groep. "Teamworks is helping us achieve that by giving us detailed visibility into our processes that allows us to make the right decisions at the right times."
Founded in 1924, OAD Groep is one of the largest and most successful all-round tour operators in the Netherlands. It offers tour packages across all types of transportation including air, rail, car and cruise. The group consists of three main brands cover both consumer and corporate travel: OAD Reizen (OAD Travel), the Globe Group of travel agencies and OAD Touring Cars. The OAD Group also owns a number of specialized tour operators, such as SRC Cultuurvakanties (Cultural Holidays), the direct seller Bex Reizen and Hotelplan.
OAD Groep is moving from a simple workflow-based system to managing their entire sales and logistics processes through Lombardi Teamworks. The new solution enables OAD Groep to receive greater visibility into their processes and the ability to optimise them as required to improve their efficiency. For example, when selling hotel rooms, OAD Groep receives an initial allotment of rooms. The new process provides faster 'stop sell' alerts to ensure that the exact quantity of rooms available is communicated to sales personnel at all times, so that the rooms are not inadvertently 'overbooked'. Using Teamworks, OAD Groep management is able to review dashboards containing the status of all sales activities at the macro- and granular level as needed to manage their business.
In the future, OAD Group will be using Teamworks to improve equally important processes in the company, such as purchasing and inventory management. The ultimate goal of their BPM program is to create more flexible, measurable processes across all departments in the organisation.
"OAD Groep is one of the leading international tour operators. We are proud that Teamworks is helping them to manage their critical business processes and improve the effectiveness of their staff across the organisation," said Alan Godfrey, executive vice president and general manager, Lombardi Europe.
About OAD Groep BV
The OAD Groep has grown into one of the Netherlands' leading travel organizations. Over the years, the company has not only built up the largest private coach fleet in the Netherlands, but also has extended activities into many other areas, including air, coach, train, car and cruise travel. In addition, under the OAD flag, the chain of Globe travel agencies has been established, approx. 220 branches spread throughout the Netherlands. Today, OAD is the largest fully Dutch owned tour operator with worldwide holiday destinations in more than 60 countries, and an expected group turnover of over 1 Billion Euro. The company is independent, is not linked to other tour operators and is owned 100% by the family Ter Haar.
About Lombardi
Lombardi is a leader in business process management (BPM). We offer award-winning BPM technology and services to help our customers, partners and government agencies around the world succeed with their process improvement initiatives.
Lombardi is behind some of the largest, most successful BPM implementations in the world. Our customers include Allianz Group, Aflac, Banco Espirito Santo, Barclays Global Investors, Dell, El Paso Energy, FETAC, Financial Services Authority, Ford Motor Company, Hasbro, ING Direct, Intel, Maritz Travel, National Bank of Canada, National Institute of Health, Safety-Kleen, T-Mobile, UCLH, Wells Fargo Financial, Xbridge and numerous governmental agencies. For more information, visit http://www.lombardi.com.
Lombardi, Teamworks are registered trademarks and Teamworks Process Optimizer, Teamworks Portal, Teamworks for Office, Teamworks for SharePoint, Teamworks for Organization Management and Lombardi Blueprint are trademarks of Lombardi Software, Inc. All other company/product names and service marks may be trademarks or registered trademarks of their respective companies.
###