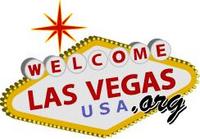 Las Vegas, NV (PRWEB) January 8, 2008
LasVegasUSA.org, the Internet's premier source of information for Las Vegas tourists, is very pleased to announce the addition of a new Las Vegas casinos blog category on their site so that potential visitors can gain insight into what each of the casinos have to offer.
No trip to Las Vegas is complete without visiting one or more of the stunning casinos that have made the city a destination for travelers from all over the world. But with so many distinctive gaming experiences available, it can be a challenge to decide which casinos to include in your travel plans to make your trip truly memorable. This new blog category will feature the type of casino information that visitors need to know as they plan their Las Vegas itineraries.
In addition to the Las Vegas tours and the Las Vegas attractions blog categories, site visitors will find a wealth of other helpful Las Vegas information that is specifically designed to inform their decisions and help them discover what to do in Las Vegas. A full listing of the various blog categories includes:

Las Vegas
Las Vegas Hotels
Las Vegas Attractions
Las Vegas Casinos
Las Vegas Restaurants
Las Vegas Shows
Las Vegas Tours
Updated regularly and written by people with extensive knowledge of the Las Vegas experience, each blog post will focus on the features of one casino. Readers will learn about the rich history of each casino, the different restaurants available, room information about the casino's hotel, and the casino amenities that are not to be missed. In short, each post allows a reader to experience the unique flavor of each casino without leaving the comfort of their home.
Planning a visit to Las Vegas is a big part of the fun and LasVegasUSA.org makes it easy to discover all that this extraordinary city has to offer adventurous travelers of all ages. If you have been thinking about a trip to Las Vegas, bookmark http://www.LasVegasUSA.org and let your imagination be your tour guide.
Media contact:
Nick Stamoulis
LasVegasUSA.org
781-223-3651
nick(at)brickmarketing.com
###