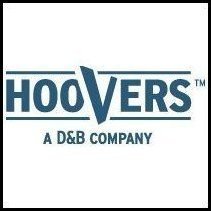 This is a coming-of-age announcement for B2B social networking that helps move it from a novelty to an everyday revenue-building sidekick
Austin, Texas (PRWEB) January 30, 2008
Hoover's, Inc. today announced the official launch of Hoover's Connect, a free, powerful business and social networking tool that helps business professionals get introduced to and establish relationships with targeted prospects. This launch coincides with Hoover's agreement to acquire Visible Path, the company that had been powering Hoover's Connect Beta for the past year. The financial terms of the deal are not disclosed.
Hoover's Connect has only been available in Beta on Hoover's free site until today, and will now give Hoover's subscribers comprehensive business insight along with professional social networking, to provide the fastest path to business. Unlike other social networking services, Hoover's Connect provides an effective, non-intrusive way for its users to connect to a person through someone the prospect may already have a strong relationship with, and who is therefore best suited to make that introduction.
Hoover's Connect is easy to use. When the user goes to a particular Hoover's company record and clicks the "Connect" button, various referral paths appear that highlight the strongest path within that user's network. The service allows business professionals to build their networks actively by inviting colleagues to join, as well as passively, through an Outlook plug-in that applies unique social networking algorithms to automatically rate relationship strength.
What distinguishes Hoover's Connect from other professional business networking tools is its ability to identify users' strongest relationships by evaluating their Outlook systems such as e-mail and calendars. The service then assesses the strength of those connections and rates them accordingly, all while maintaining customer privacy. Hoover's Connect lets users evaluate in advance the potential of a particular networking opportunity and tailor communications accordingly, ultimately enhancing the success of online relationship building.
"Hoover's Connect keeps me in touch with past and current colleagues and allows me to build a network of new relationships that are relevant to my industry and experiences," said Andy Sweis, senior business intelligence analyst for PepsiCo, Inc. "The technology searches both my information and that of my colleagues' to establish new relationships based on appropriate matches. Hoover's Connect saves me time and effort by eliminating the need to search manually for connections that might help form new, beneficial business relationships."
Because of Hoover's Connect's premium privacy settings, the user has full control over what is and is not searched; a user's e-mail content is never viewed or scanned. This level of privacy is essential and means that users have full control over who to invite into their network and to whom they want to grant others access within their network. Users have the option to either stay cloaked or identify themselves.
"The combination of the underlying technology with the weighting mechanisms and privacy considerations make Hoover's Connect a leap beyond anything currently offered by either social networking or other business information services," said Hoover's president David Mather. "It is the first offering to integrate insight about who to contact with the tools to act on that insight, all from one location, without interrupting workflow, and while still protecting and preserving the privacy of users and end targets."
Research from the University of Chicago and University of North Carolina business schools has shown that an introduction made through a trusted source is up to 16 times more likely to yield a response than a cold call. With individuals' professional networks growing at breakneck speeds through online tools and services, Hoover's sees the potential for leveraging those expanding networks and creating a business tool for unlocking the potential that exists in their employees' personal and professional networks.
"This is a coming-of-age announcement for B2B social networking that helps move it from a novelty to an everyday revenue-building sidekick," according to Chuck Richard, Outsell, Inc. Vice President and Lead Analyst. "This sales companion finally unites the tasks of discovering 'who's crucial to your sale' with 'how to get them to answer your call'. What's especially interesting is how Hoover's Connect taps such rich company insights and interlocking webs of network connections while also protecting your privacy with extensive controls on who gets access to what."
For a demonstration of how Hoover's Connect works, click "here."
Hoover's Connect incorporates professional social networking technology developed with the intent to provide large enterprises with the automated data gathering, privacy and analysis that they require. While Hoover's Connect is specifically designed for individuals, it includes Visible Path's enterprise-tested features as well as new features that let individuals sign up for free online, download an Outlook plug-in and start building their networks within the context of Hoover's.
About Hoover's, Inc.
Hoover's, a D&B company, provides its customers the fastest path to business with insightful information about companies, industries and key decision makers, along with the powerful tools to find and connect to the right people to get business done. Hoover's provides this information for sales, marketing, business development, and other professionals who need intelligence on U.S. and global companies, industries, and the people who lead them. Hoover's unique combination of editorial expertise and one-of-a-kind data collection with user-generated and company-supplied content gives customers a 360-degree view and competitive edge. This information, along with powerful tools to search, sort, download and integrate the content, is available through Hoover's (http://www.hoovers.com), the company's premier online service. Hoover's is headquartered in Austin, Texas.
###