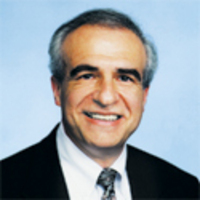 Just like sports or any business process, hiring top talent requires a set of rules. I'm looking forward to sharing my rules for hiring top talent with hundreds of HR professionals during our live tour in 2008
Irvine, CA (PRWEB) January 2, 2008
More than two-thirds of respondents in The Adler Group's 2008 Recruiting and Hiring Challenges Survey believe that hiring top talent is harder today than it has ever been. According to Lou Adler, author of the bestselling book Hire With Your Head (Wiley, 3rd Edition, 2007), they're right. "I don't believe that companies are reacting fast enough to maintain their competitive position given fundamental labor market changes now taking place," says Adler. These changes, and what companies can do to address them, are the subject of The Adler Group's 2008 Live Tour to be held in four cities around the US. During the full-day workshops Lou Adler will present "The Official Rules for Hiring Top Talent."
The first live event is March 6 in Orlando, Florida, followed by Washington D.C. on May 8, Chicago, IL on September 10, and Los Angeles on November 13. "The event is aimed at recruiting managers and HR leaders who want to increase quality of hire and reduce turnover. The tremendous success of our 2007 Performance-based Hiring Tour gave us valuable insight into the current challenges faced by organizations as they grapple with talent shortages," says Kathy Barton, Senior Vice President of Marketing for The Adler Group.
The workshops will include segments on using Performance-based Hiring to source more and better candidates, the two best interviewing questions of all time, and how to partner with hiring managers. Additionally, Lou Adler will be presenting his greatest closing secrets and introducing attendees to best practices and resources that will give them the tools to hire the best talent in 2008.
"Just like sports or any business process, hiring top talent requires a set of rules. I'm looking forward to sharing my rules for hiring top talent with hundreds of HR professionals during our live tour in 2008," says Lou Adler.
For more information and attendee registration, visit http://www.adlerconcepts.com/officialrules.php or call The Adler Group at 1-888-878-1388 x119.
About The Adler Group
The Adler Group is a leading training and consulting firm helping mid-size and large international organizations find, recruit, and hire more top talent. The company created the Performance-based Hiring system now used world-wide. Over the past 15 years the company has trained more than 25,000 recruiters and hiring managers in the latest interviewing and selection, sourcing, and recruiting techniques. Some of the company's clients include AIG Insurance, Wells Fargo, the YMCA, Yahoo!, Broadcom, Quest Software, Cognos Software, Dallas Semiconductor, Booz Allen, KPMG, and HealthEast Care Systems.
Lou Adler (lou(at)adlerconcepts.com) is the president of The Adler Group (http://www.adlerconcepts.com), a training and consulting firm helping companies around the world find and hire top talent using Performance-based Hiring. He is the Amazon best-seller author of Hire With Your Head (John Wiley & Sons, 3rd Edition, 2007) and the new Nightingale-Conant audio program "Talent Rules! Using Performance-based Hiring to Hire Top Talent" (2007). Adler is a noted recruiting industry expert, international speaker, and columnist for a number of major recruiting and HR organization sites including SHRM, ERE, NACE, RCSA, Kennedy Information, HR.com, and ZoomInfo.com. Adler's early career included executive and financial management positions with The Allen Group and Rockwell International. He holds an MBA from UCLA and a B.S. in Engineering from Clarkson University, New York.
Performance-based Hiring is a Service Mark of The Adler Group.
More information is available at http://www.adlerconcepts.com
The Adler Group
Media Contact: Christina Ajam
Phone: 408-978-2899
Email: Christina(at)adlerconcepts.com
This press release was distributed through eMediawire by Human Resources Marketer (HR Marketer: http://www.HRmarketer.com) on behalf of the company listed above.
# # #