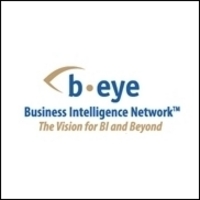 Confirmit focuses on software for Market Research and Enterprise Feedback Management
Denver, CO (PRWEB) January 7, 2008
Gary Schwartz, Vice President of Product Marketing of Confirmit, recently participated in an exclusive interview with Claudia Imhoff and the Business Intelligence Network (http://www.BeyeNETWORK.com). In this interview, Schwartz discusses how Confirmit's Enterprise Feedback Management software enables organizations to gather actionable intelligence and gain insight into their businesses through customer, employee and industry feedback.
"Because changes in attitude precede changes in behavior, it's possible to map attitudinal measurements to business performance indicators. These key attitudinal indicators, or KAI, are by definition leading indicators into business performance. It is therefore important to gather them from customers immediately after their experience with an organization," says Gary Schwartz, Vice President, Product Marketing, Confirmit. "With the ability to monitor aggregate customer attitude and escalate those individuals who need urgent attention, Confirmit's Enterprise Feedback Management software gives organizations a chance to intervene before a dissatisfied customer's attitude becomes a detrimental behavior."
"Confirmit focuses on software for Market Research and Enterprise Feedback Management," says Claudia Imhoff, Business Intelligence Network Expert and President of Intelligent Solutions. "Measuring attitude on a continual basis allows companies to understand the drivers of customer satisfaction, get early warning signs of behavioral changes, and gain intelligence that can help them improve the bottom line."
To listen to the interview, please click here.
The Business Intelligence Network Solution Spotlights are intuitive dialogues with innovative solution providers, and these spotlights provide a cutting-edge introduction to the new products and services of interest to the business intelligence community. The Network publishes six newsletters serving more than 115,000 readers across a wide variety of industries, making it the largest newsletter-based information source for business intelligence, performance management, data warehousing, data integration and data quality.
About Confirmit
Confirmit is the world's leading provider of software for Market Research (MR) and Enterprise Feedback Management (EFM). The company has more than 200 employees and offices in Oslo (headquarters), Guildford, London, Moscow, New York, San Francisco and Yaroslavl. Confirmit's software is also distributed through partner resellers in Amsterdam, Sydney and Tokyo. Confirmit became a public company in December 2005, and is listed on Oslo Stock Exchange under the ticker (CONF).
Confirmit targets Global 5000 companies and Market Research agencies worldwide with a wide range of software products for feedback/data collection, panel management, data processing, analysis and reporting. Customers include British Airways, Countrywide Financial, Dow Chemical, Experian, GlaxoSmithKline, Halifax Bank of Scotland, Hewlett Packard, Intrawest, Ipsos, Nielsen, The NPD Group, Safeco Insurance, Statoil, Symantec and Virgin Media.
About Business Intelligence Network™
The Network's flagship site BeyeNETWORK.com leads the industry with up-to-the-minute news, newsletters, articles, executive spotlights, podcasts, expert-hosted channels and blogs. Experts include Claudia Imhoff, Bill Inmon, Craig Schiff, Colin White, David Loshin, and others. BeyeRESEARCH.com provides research and case studies from leading authors and experts in business intelligence. BeyeBLOGS.com is a business intelligence-specific community blogging site that provides an open forum about industry issues and challenges. BeyeSEARCH.com offers the first and only editor-driven directory and search engine specially built to serve this industry.
This press release is based upon information provided by the Company. The Business Intelligence Network does not independently verify statements made and has no obligation to update these statements after the date of release.
Contact:
Business Intelligence Network
Katie Rostermundt
262-780-0202
krostermundt(at)b-eye-network.com
Contact:
Confirmit
Hart-Boillot
Perrin McCormick
781-893-0053, ext. 15
pmccormick(at)hartboillot.com
###