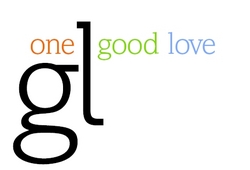 I like to say that our mission is to help gay and lesbian singles find the 'Big L's' - Love and a Life partner.
West Hollywood, CA (PRWEB) January 8, 2008
Although the online dating industry has experienced explosive growth over the past five years, the major online dating services either categorically excluded the gay and lesbian community or have not evolved past promoting casual dating. As of January of 2008, relationship-minded gay and lesbian singles will have an exciting and genuine option for serious dating - oneGoodLove.com.
oneGoodLove was created by the LGBT community for the LGBT community, with a dedicated focus on singles who are ready to move past the point of casual dating and are ready to find "the one." The oGL Personality Test and Service uses a specifically-tailored matching algorithm for same-sex couples. This Personality Test was created based upon insightful research of the gay and lesbian community and was specifically formulated for same-sex dating. And without visible profiles like most other dating sites, which are normally searchable by the general public, the oGL service allows singles to remain discreet while using the oGL service to find them a potential match.
"The concept of oneGoodLove developed organically, as a reaction to the underserved and misunderstood gay and lesbian community," said Frank Mastronuzzi, Founder and President of oneGoodLove. "The leading online dating sites have either rejected gays and lesbians from membership or have treated them as if their dating process is identical to the heterosexual dating process, which it is certainly not. So, the launch of oGL signifies more than just another dating site. It gives the gay and lesbian community a chance to proclaim they too warrant services created specifically for their needs. And by using the best tools available to the "general" dating community to help our users to find a committed relationship, we are demonstrating our understanding of the LGBT community's needs."
Further exemplifying the oneGoodLove message is the company's tagline, "When You're Ready." The tagline empowers gay and lesbian singles to join oGL, to take the oGL Personality Test and to deliver to them true and customized matches all at the right time when they are ready to find a life partner.
"oGL aims to eliminate the social perception the LGBT community is solely comprised of promiscuous folks seeking casual sex. Our members are attractive, intelligent and successful gay and lesbian singles who are ready to move past the point of casual dating and to find a real connection," said Mastronuzzi. "I like to say that our mission is to help gay and lesbian singles find the 'Big L's' - Love and a Life partner."
Additionally, oneGoodLove members have the opportunity to give back to the LGBT community through their membership. Through the subscription process, members can allocate five percent of their monthly subscription fees to a community-based charity, which include organizations like GLAAD, Human Rights Campaign and Lambda Legal.
"oneGoodLove.com came to exist because of our commitment and involvement in the gay and lesbian community. So, focusing diligently on the needs of the community through the service itself and a corporate dedication to the LGBT charities is our way of giving back to the community that made oGL a reality," concludes Mastronuzzi.
# # #