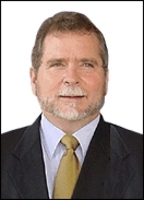 Organizations of all kinds seek to leverage our expertise and extensive experience building highly visible brands in innovative ways
Manila, Philippines (PRWEB) January 2, 2008
TeamAsia, the international award-winning strategic marketing communications firm based in Manila, announced that it has added new international clients to its public relations, technology and creative practices, including Sara Lee, Raffles Solutions and ClickEffects.
"Organizations of all kinds seek to leverage our expertise and extensive experience building highly visible brands in innovative ways," said TeamAsia managing director Michael Alan Hamlin. "We pioneered technology-enabled communications in Asia, and have helped places, corporations, and individuals achieve and sustain visibility since our founding 15 years ago. The most recent companies to enter our portfolio are incredible industry pioneers, and we are honored that they have chosen to work with TeamAsia."
Sara Lee is a global manufacturer and marketer of high-quality, brand-name products for consumers throughout the world. Most of its international and local brands hold leading positions in their markets. In the Philippines, Sara Lee is known for such brands as Block & White, Ambi Pur, Fissan, Dr. Kauffman, Kiwi, Kiwi Kleen, Master and Eskinol.
Raffles Solutions is a technology subsidiary of the Thakral Group, one of Singapore's largest home-grown conglomerates with operations spanning more than 35 countries worldwide and employing more than 10,000 people. Raffles Solutions integrates the strengths of the Group's regional operations and extensive IT experience by providing high-value information technology services across all Thakral subsidiaries and to clients through Asia. An acknowledged expert in Microsoft Dynamics NAV, the company offers consulting, staff augmentation, IT placement and implementation of ERP and Business Intelligence solutions.
ClickEffects is the creator and producer of a popular suite of products used widely by professional sports franchises in the United States to provide dynamic video and sound effects within stadiums and arenas. Its Crossfire solution is used by virtually every major league baseball, basketball, and football team in the United States. This highly innovative company is constantly raising the bar in enhancing the spectator experience in sports at all levels.
TeamAsia develops place, corporate and personal brand strategies, creative concepts and marketing and communications programs for its clients. Public relations is among the services the firm offers to Philippine and multinational clients. Its clients include major brands in the IT, software, business process outsourcing, search, medical, finance, government and non-profit sectors.
Sara Lee initially tapped TeamAsia to conceptualize and execute corporate events, before retaining the agency for public relations and strategic marketing communications services. Raffles Solutions retained TeamAsia to provide a range of public relations services. Raffles Solutions and ClickEffects have also engaged TeamAsia to provide a variety of creative services. For Raffles Solutions, TeamAsia is developing a range of marketing collateral to be used in Asian markets. ClickEffects has asked TeamAsia to develop branding and communications elements that will provide a strategic brand identity for the fast-growing firm.
About TeamAsia
TeamAsia is an award-winning strategic marketing communications firm that develops place, corporate and personal brand strategies, creative concepts, and marketing communications programs for its clients. It specializes in non-traditional communications channels, including the Web (e-Mail, blog and Podcast marketing, online brand advertising and website development, search engine marketing), contact center services, direct marketing, public relations, events, and innovative experiential and direct marketing communications collateral.
Its clients include APC, Business Processing Association of the Philippines (BPA/P), CB Richard Ellis, Center for International Trade Expositions and Missions (CITEM), ClickEffects, EMC, Fluor, Google, Gurango Software Corporation, Headstrong, HTC, InterGen, Japan Foundation, Japan International Cooperation Agency, League of Corporate Foundations, Globe Telecom, Philippine Society of Gastroenterology, Microsoft, MediCall, National Organizing Committee for the 12th ASEAN Summit, Philippine Association of Securities Brokers and Dealers, Raffles Solutions, Reuters, Sara Lee, Seagate, World Vision and other organizations.
# # #