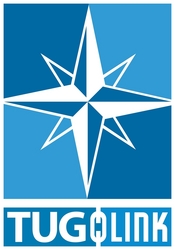 Stamford, Conn. (PRWEB) January 2, 2008
TugLink.com kicks off another year of helping people start a new career by increasing their chances of landing job interviews this New Year. As its name implies, the web site 'links' job-hunters with company insiders who provide a 'tug', or a helping hand, by referring the right candidates to their employers. Many resources exist today to inform job-seekers about open positions and teach them how to ace the interview process. Getting invited to that coveted job interview, however, remains a key challenge for many candidates.
TugLink is not yet another job board. It is not a traditional social network either. TugLink.com is a job referral network which works as a virtual job wish list whose main and only goal is to connect job candidates with company insiders. These days, information on thousands of vacancies can be easily found on the Internet. As a result, employers are flooded with resumes and even qualified candidates have trouble trying to stand out from the crowd.
TugLink's goal is exactly to reduce this disconnect and provide the missing link to job-seekers. After a quick, no-cost registration on the web site, members set up a Candidate Profile and create their Job Wish List. Here, job-seekers indicate what kind of employment they are looking for in general. For example, 'a full-time Marketing position with a financial services company in the Chicago area'.
Also, job-seekers can post specific jobs that they are interested in. Say, one wants a better job and finds a great career opportunity on a job board like Monster.com or on an admired employer's web site. It can be, for instance, 'a Product Manager at Citibank in New York City' or 'a Software Engineer at Google in Mountain View, California'. TugLink members include description of desired jobs in their Wish List and may get contacted by the target companies' employees registered on TugLink.com. If they see a good match, Insiders refer the right candidate to their company which in most cases results in a job interview.
TugLink.com helps job-seekers get a shot at their dream job; the rest is up to the candidates.
About TugLink Inc.
Founded in 2006, TugLink was started with the goal of making job search and recruitment a much more effective, satisfying and less costly process both for job hunters and employers. TugLink.com is the first job referral network which connects businesses with potential new hires leveraging the effectiveness of employee referrals. For more information, visit http://www.TugLink.com and watch a short video at http://www.YouTube.com/TugLink
Press Contacts:
Kevin Alemans
(888) 243-4609
###